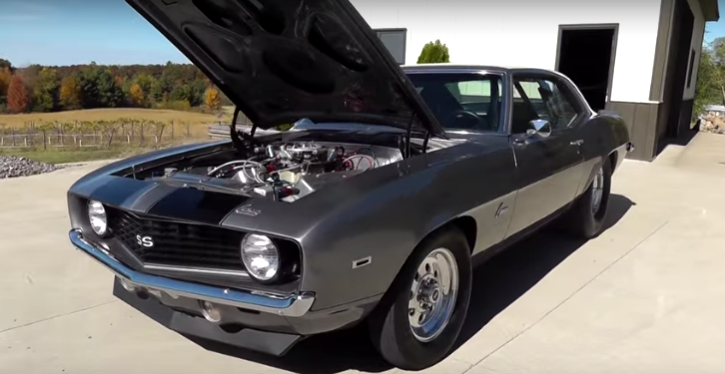 Brutal 1969 Pro Street Camaro With N2O.
In This Hot Cars video is featured a super mean muscle car that runs in NHRA. This Camaro SS motor puts out 720 horse power plus extra 300 on N2O. Very clean and aggressive looking body with nothing fancy on it. Awesome interior with some cool bow ties here and there equipped with a roll cage of course. Check out the video for more details on this mean Chevrolet drag warrior and hear the voice of the V8.
Watch, Enjoy & Share!