Outstanding 66′ Chevelle by The Custom Shop.
Since our friends who visited SEMA 2014 are still editing, in this Hot Cars video we decided to feature a gorgeous custom muscle car from last year's car show, that we found while surfing the web.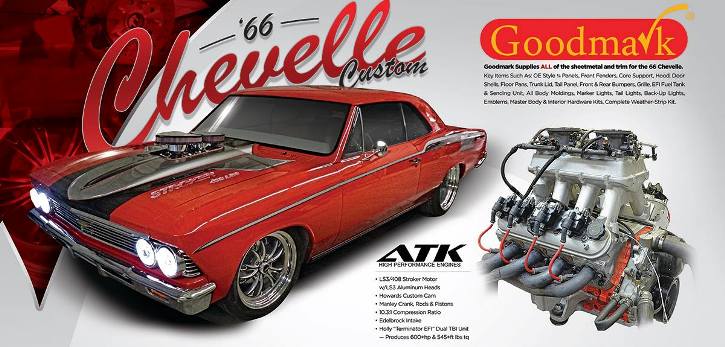 This airbagged 1966 Chevrolet Chevelle "Stroker" have been built for only three months, but believe me you will be surprised how cool it looks. Tremendous body work with a lot of Goodmark sheet metal used, extremely cool paint job done by John Wargo who shares the details, nice set of Weld Racing wheels, awesome fully custom two tone leather interior and a 408 LS3 Stoker engine from ATK that shows 630 horse power on the dyno and sounds incredible trough the Magnaflow exhaust system.
Check out the video for all details on this spectacular classic Chevy. Watch, Enjoy & Share!