Many refer to this Chevrolet as one of the coolest pickup trucks displayed at last year's SEMA car show, so we decided to find out why. At first I'd like to mention that this hot rod is a tribute to one of the builder's Mother who had Cancer and of course when you put your heart into a project you achieve something way above the average.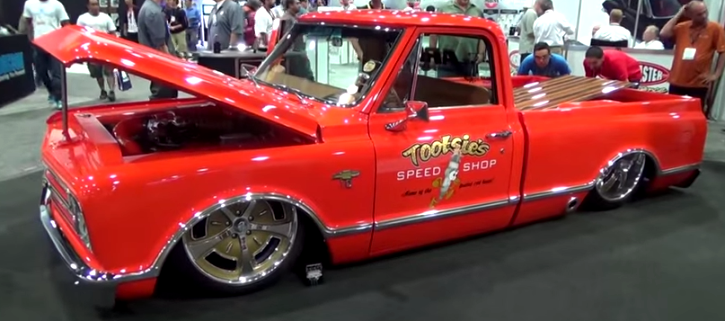 Custom Chevy C10 Truck by the Tootsie's Speed Shop.
The absolute flawless body with sleek paint job definitely catches the eye along with the awesome stance and massive wheels. I know some of you don't like to see old school trucks like this one slammed to the ground, but come on guys we live in 21st century, this is a fully adjustable suspension by AccuAir.
Getting a bit closer you'll notice that a nice job has been done to the Beige leather interior as well as some cool custom details at the back of the truck. So far this 1967 Chevy C10 looks awesome right, but wait until you see how well detailed is the Magnuson Supercharged LS3 Crate engine under the hood rated to approx. 1000 horses.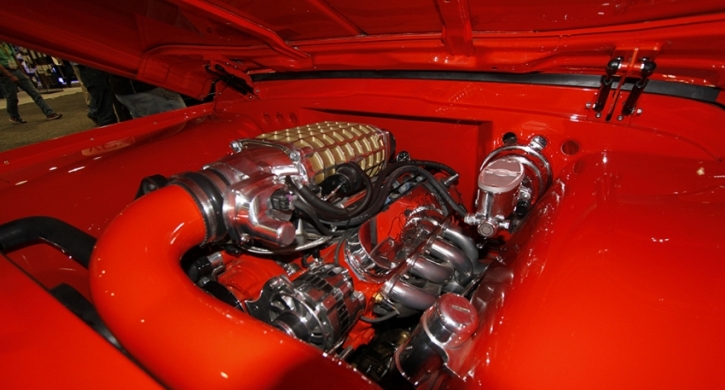 Check out Scottie's video from SEMA 2014 to get a better idea. Watch, Enjoy & Share!