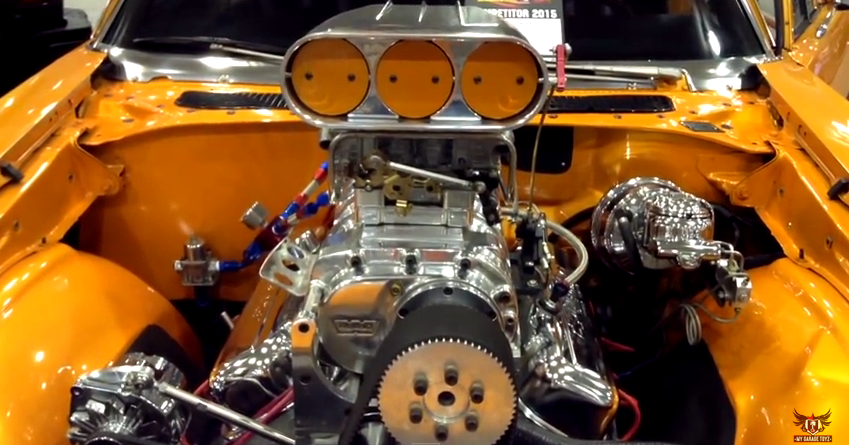 Blown 1972 Chevy Chevelle.
This Chevrolet certainly is not one of the nasty street cars most of the hard core bow tie fans would love to see on Hot Cars, but for sure was one of the baddest show cars displayed at the 2015 Motorama Custom Car & Motorsports Expo so we thought you would love to check it out. Of course the paint, wheels and chrome work of this Chevy show car are top shelf, but the coolest part is the "ECI Engines" built 496 cubic inch big block with a 871 blower installed by "K & R Automotive".
Watch, Enjoy & Share!
You may also like: Stunning 1970 Chevy Chevelle Pro Touring