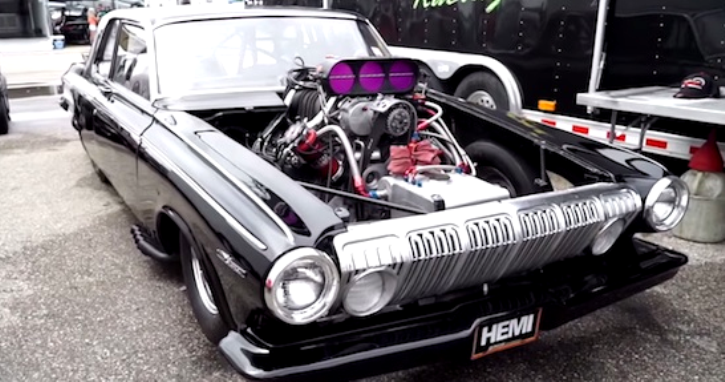 3000hp HEMI Dodge – Bad Judgement.
This outrageous fire breathing Dodge monster called "Bad Judgement" is powered by a blown 526 cubic inch HEMI V8 on alcohol and pushes the insane amount of 3000 horses. Since there is an Unlimited Class at the Kings of the Streets you can see all kind of monsters trying to destroy the competition. After facing some of the nastiest heavily modified muscle cars at the strip the Bad Judgement Dodge ended up being the undisputed King of the day and we are looking forward to see this brutal Mopar at the Street Outlaws in Oklahoma.
Check out the 1320 video. Watch, Enjoy & Share!
[sdonations]1[/sdonations]