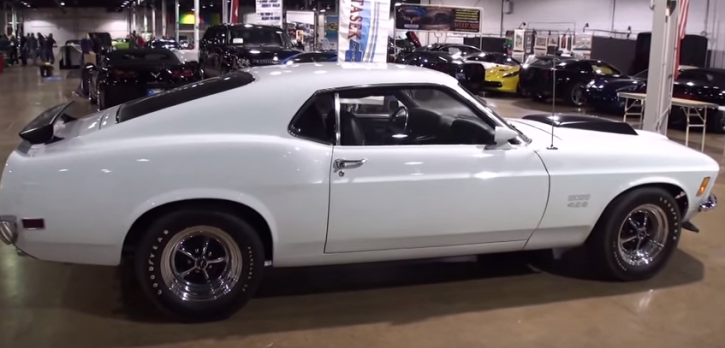 Spectacular 1970 Ford Mustang Boss 429.
There is no doubt that the 1970 Mustang Boss 429 is one of the most iconic muscle cars not only from that era, but of all times as well. Those Mustangs were already very limited production vehicles and when you add the fact that this particular Mustang is painted in Pastel Blue you are looking at one extremely rare muscle car. Very well preserved all original 1970 Ford Mustang Boss 429 with quite a few trophies in his history this muscle car is a must see for the pony lovers.
See the story of it filmed by Lou Costabile. Watch, Enjoy & Share!
See also on Hot Cars: Rare 1970 Ford Mustang Mach 1 Q-Code Edition
[sdonations]1[/sdonations]