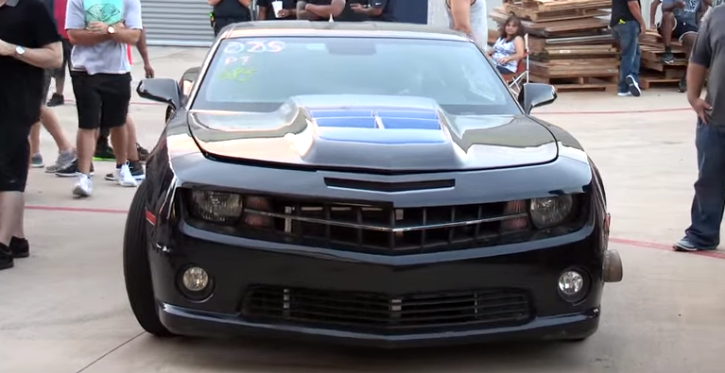 Mad Turbo Camaro SS by HP Motorsports!
This sinister looking all Black custom Gen 5 Camaro Super Sport is one hell of a beast. With all new technologies 500-600 horses on a muscle car doesn't seems too much anymore and this Turbocharged Camaro goes for 1200+ easily.
The guys at HP Motorsports Texas have done some serious tuning to this Chevy Camaro and got the crowd pretty excited at the Houston Performance Driving dyno event. The set up includes 427 LSX block boosted with OEM custom turbo kit and controlled by a Turbo 400 Auto transmission and more top shelf aftermarket parts.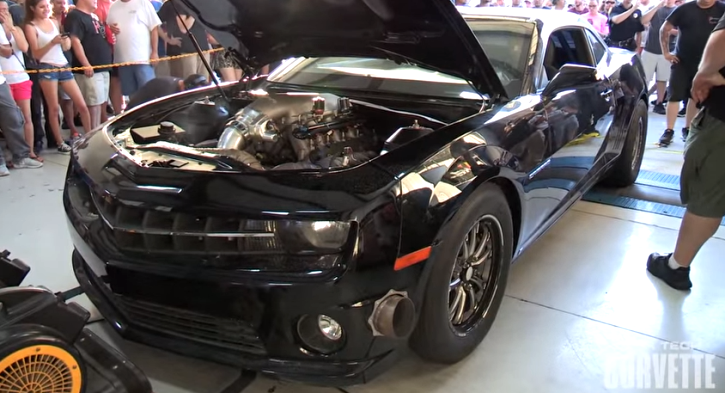 Josh is a tuner at HP Motorsports and shares some really impressive ambitions these guys have for their Turbo Gen 5 Camaro SS. Currently they hit over 1200 hp on about 20 pounds of boost, intend to go for 35, which will allow this bow tie to go up to 1700 horsepower.
Check out the High Tech Corvette video to see this beast at the dyno. Watch, Enjoy & Share!
Don't Miss on Hot Cars: Custom Gen 5 Chevy Camaro Big Red Edition at SEMA 2015
[sdonations]1[/sdonations]