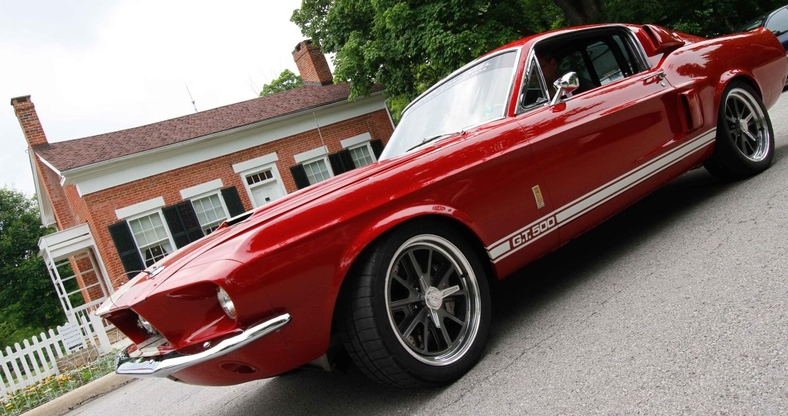 The Hottest 1967 Shelby GT500 You've Ever Seen!
As you remember there were a lot of awesome events back in 2014 when Ford celebrated the 50th anniversary of the Mustang and one of the biggest celebrations was at the Charlotte Motor Speedway. Team RK Motors Charlotte decided to build a 1967 Shelby GT500 tribute to pay homage to the legendary Ford Mustang. Some of you have seen this immaculate muscle car at the 2014 Hot Rod Power Tour, which today is a proud member of the RK Motors private collection of classic cars.
Using the most recognizable Mustang design ever as a base the builders decided to stick with the gorgeous original exterior. This 1967 Shelby GT500 is painted in beautiful Candy Apple Red with Dual White stripes, it has all the Shelby badges on place, sits on Detroit Speed suspension and rolls on Vintage Wheels Inc. 18-inch rims to achieve this killer stance.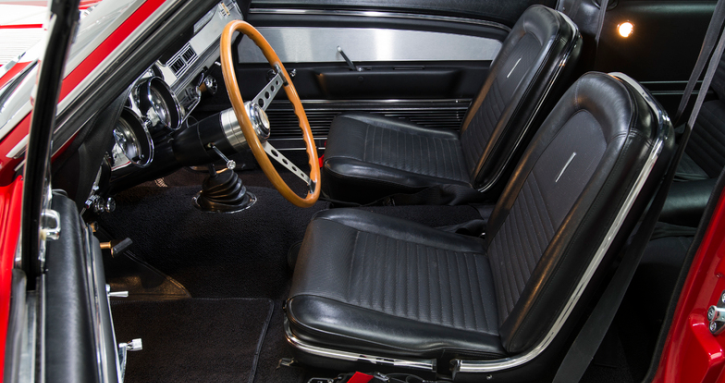 Inside you will find a stylish classic Mustang interior finished in Black with vinyl buckets, wood & chrome trimmed steering wheel, correct gauges and a custom chrome shifter. So far everything about this 1967 Shelby GT500 tribute seems great, but not unique.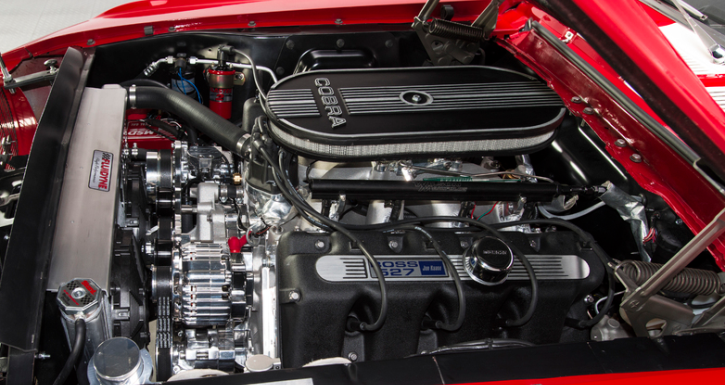 In order to make this muscle car truly special team RK used a 527 cubic inch Boss 9 engine from Jon Kaase producing dyno-proved 800hp sent trough a custom T56 6-speed manual gearbox.
See the video to hear more about the RK527 Shelby GT500 and hit the Like!
---
Did You See Bill Kramer's 1967 Mustang GT 390 Yet?
---