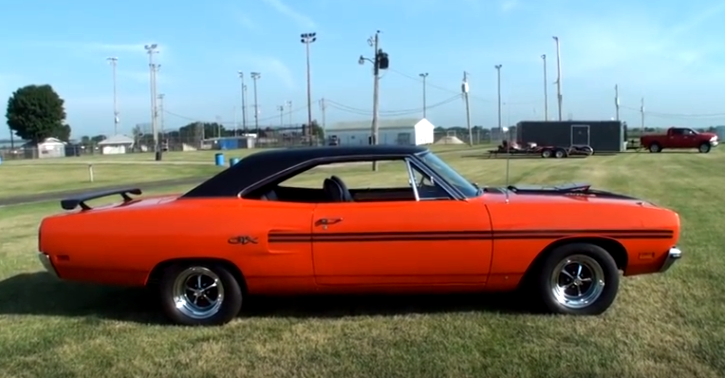 Sharp Plymouth GTX at the 2016 Mopar Happening!
The GTX models are some of the Plymouth cars representing the American muscle as its finest. They have both the aggressive look and high performing V8 engines under the hood, which is all a true Mopar enthusiast is after. Tom Bright wanted a muscle car that fits in this description for a while and ones he found this nicely restored 1970 Plymouth GTX, he had it inspected and bought it with no hesitation. Tom's new Tor Red Plymouth GTX is a very solid car, with beautiful color scheme, date correct magnum 500 wheels, Black factory interior and functional air grabber hood hiding a healthy sounding 440 cubic inch six barrel V8.
See Lou Costabile's video for all details on this beautiful muscle car. Watch, Enjoy & Share!
Also on Hot Cars: Prime 1969 Plymouth GTX 440 V8 Restoration
[sdonations]1[/sdonations]