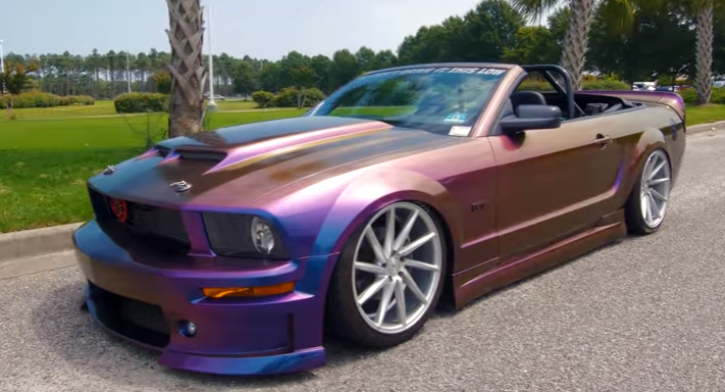 World's Most Offensive Mustang GT!
It is way over the top, it has been named the most offensive custom built Mustang in the world and the owner Leo doesn't really care what others think. He changes the way his convertible 2008 Mustang GT looks each and every year and here is its 2016 style.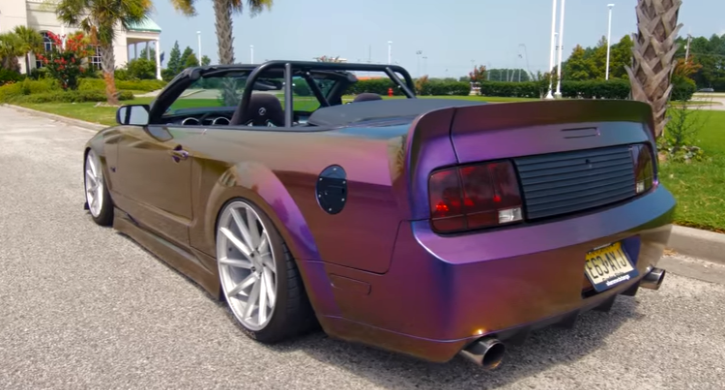 Crazy color changing paint job, riding on air bags and Vossen wheels, fully custom interior and awesome sound this is one of hottest modern Mustangs around and it literally stops traffic.
Check out the That Dude In Blue Video Review and Don't Forget to Share!
[sdonations]1[/sdonations]