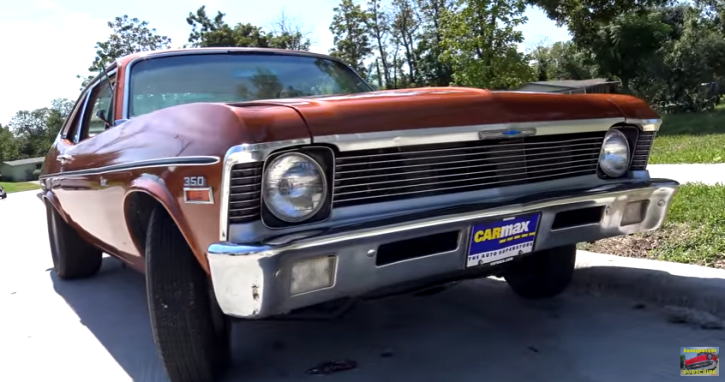 This is Not Your GrandMa Chevrolet Nova!
Built with the intention to be an all original 1971 Chevy Nova, this little bow tie has ended up as a tire shredding sleeper. Although it looks stock in and out, under the hood this Chevrolet Nova is fitted with a 323 cubic inch LS Mill and it accelerates like a true American muscle.
Check out the test drive video brought to you by "samspace81" and don't forget to Share with Friends!