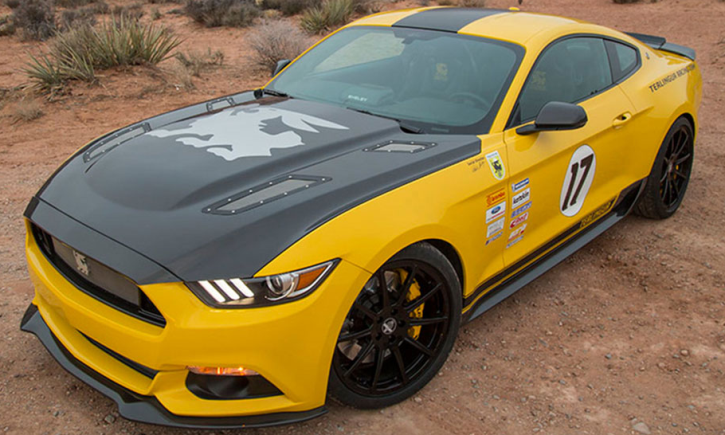 2016 Shelby Terlingua Edition Up Close!
If you are into modern Mustangs and like to be noticed while driving around the city the 2016 Mustang Terlingua is just the right muscle car for you. With its long list of body modifications the new Shelby Terlingua Racing Team edition is everything but a sleeper.
In case you want your 2016 Terlingua Mustang to feel even more like a race car there are tons of options you can order for the interior. Of course the striking look is not everything this Mustang has to offer. Team Shelby American have fitted this beast with a Whipple Supercharged V8 capable of over 750 horsepower screaming trough the custom Borla exhaust.
Rich from Mustang Connection has sneaked into the stables to film Gary Patterson (Shelby American VP) talking on the 2016 Terlingua Mustang and taking it for a spin. Check out the video and don't forget to Share!