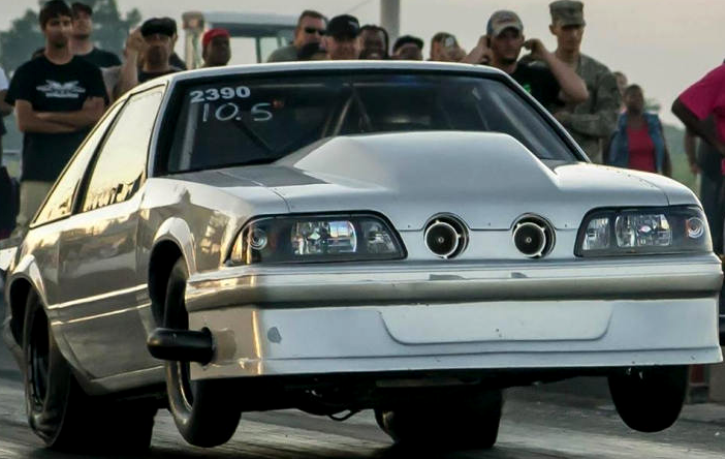 This 1993 Mustang Murdered The Competition!
Originally built by the legendary racer Steve Grebeck who had a fatal accident back in 2002 this outrageous Fox Body Mustang showed up at Texas Motorplex and and literally murdered its competitors in the small tire class during the American Outlaws Live drag racing event.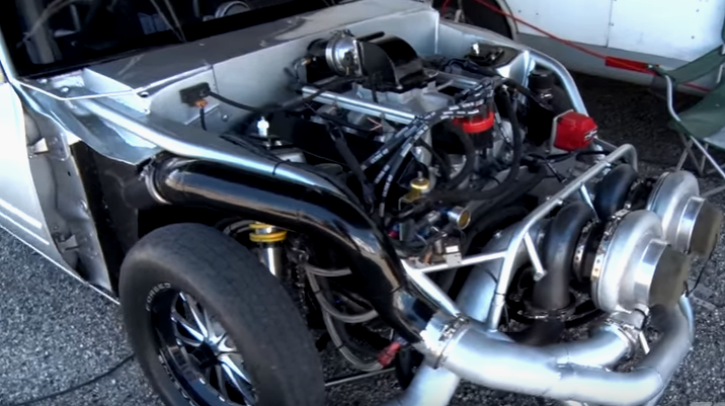 Keith Szabo and his team have acquired this 1993 Ford Mustang 16 years ago and have worked really hard to get where they are today. Powered by a twin turbocharged 600 CID Big Block V8 motor this Fox Body is capable of 3000hp sent through a Powerglide transmission.
See the 1320video and don't be selfish – share with friends!