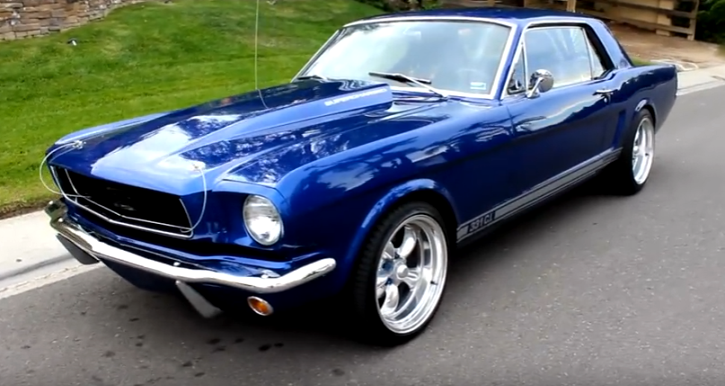 Test Driving One Astonishing 1966 Mustang!
I believe that if you are reading this you must be into custom built classic Mustangs and trust me this gorgeous Blue coupe will not disappoint you. Tremendous body work and paint, good choice of wheels and nice stance, tons of performance upgrades and power this 1966 Ford Mustang restomod packs a supercharged 331 cubic inch stroker V8 engine backed by a performance C4 auto transmission with manual valve body and B&M ratchet shifter.
Check out the America Roadster video to see this pony flexing muscle. Watch, Enjoy & Share!