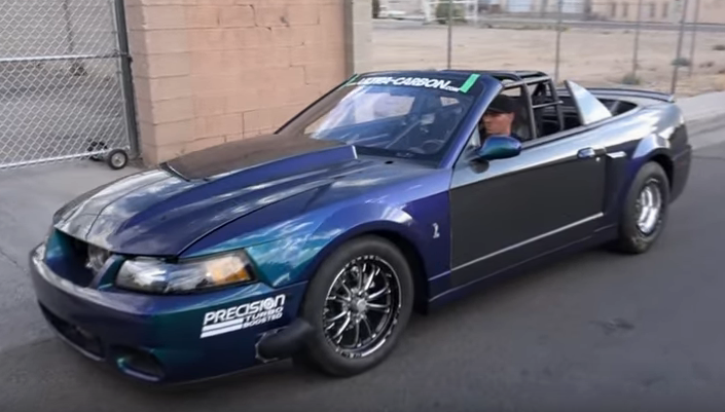 This Mystichrome Cobra Mustang Is a Freak!
When I saw this Convertible Cobra Terminator I thought these guys have built it just to prove people who say Verts are not fast wrong. That's a real Mysticrome Mustang packing a Precision Twin Turbocharged Big Block Ford V8 motor kicking in nearly 1400 horsepower to the wheels and believe me this Convertible Cobra is fast.
Check out the Redmaro Production's video to see it screaming down the track. Watch, Enjoy & Share!
1400hp Fox Body Mustang Cobra Dyno Video