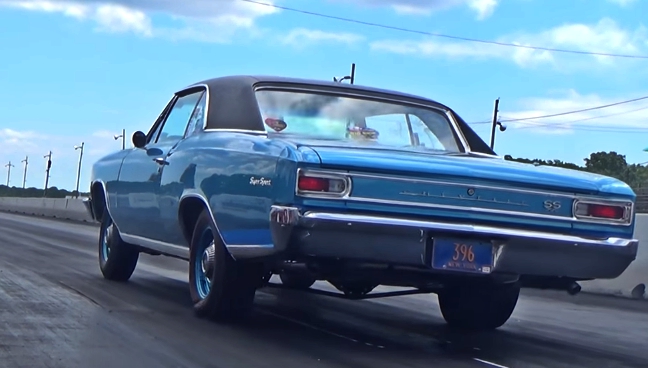 Stock Chevrolet Chevelle SS 396 – Does It Get Any Better?
Clean old A-body with no fancy paint or shiny wheels, in fact fully stock and powered by a healthy 396 Big Block V8 motor this beautiful Chevy Chevelle SS hits the race track to show the true power of American muscle and run the quarter mile in 11-seconds with ease.
Check out the video to see this beauty killing the Redline tires and don't forget to SHARE!