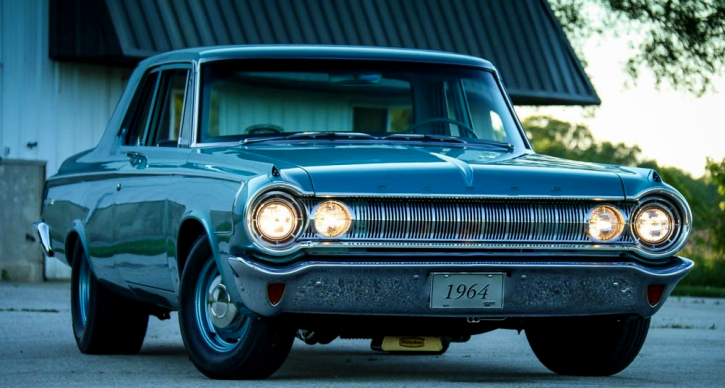 Rare, Beautiful & Fast – 608hp Dodge Max Wedge!
Showing a little over 31,000 original miles accumulated at the drag strips back in the day and fully restored 11 years ago this 1964 Dodge 330 Max Wedge looks phenomenal and will certainly impress the industrial strength Mopar lovers. As one of the rarest old Dodge muscle cars that people would buy to drag race in the 60's today this beauty is owned by a serious collector.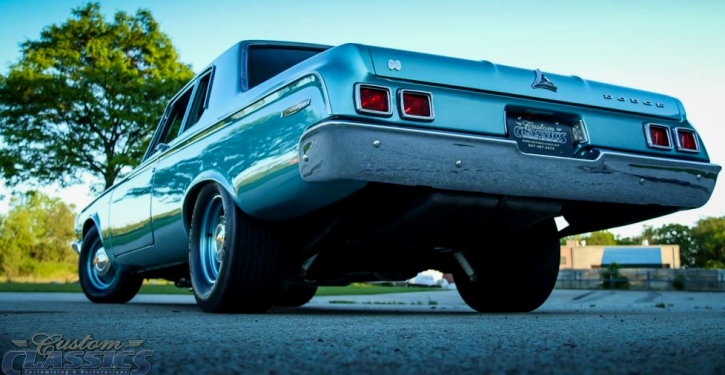 All the sheet metal has been massaged, the gaps are as close to perfect as it gets and the B-body is sprayed with Teal Blue. The original grille, bumpers, emblems etc. have been refreshed and installed back where they belong. Responsible for the spectacular look of this 1964 Dodge 330 post car are the guys at Sullivans Custom Painting.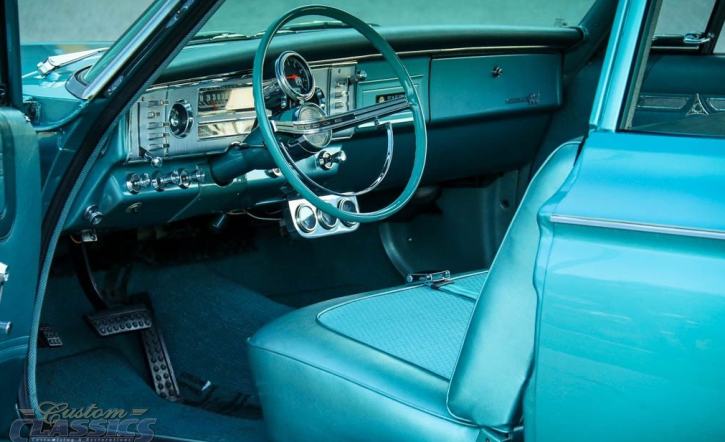 Open the door of this early Mopar muscle car and you will see interior matching the body color looking exactly like it was when the vehicle came out of the factory. Believe it or not most of it is original and the few things that aren't are replaced by the Legendary Auto Interiors.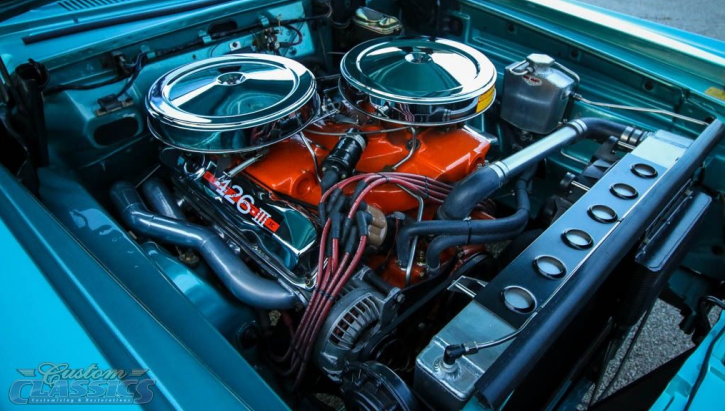 It is time to check what's under the hood of this nicely restored 1964 Dodge 330. The 426 Street Wedge motor with aluminum heads and original magnesium cross ram intake is built by the well known Dave Koffel a.k.a B-1 Bomber. The 608 horsepower are sent through push button 727 auto transmission with sure grip posi rear end.
Check out the Custom Classics Auto Body & Restoration vdeo to see and hear more.