Owner of a 1966 Ford Mustang since 1995 Fidel Acosta contacted us as he wanted to share his interesting story with the world. To learn how he found and bought the car, the restoration process and all the challenges he faced during the years watch the video and then read the story of Fidel's 1966 Mustang Fastback the way he wants you to hear it.
The Story begins in May 1995 I had gone to the Pomona swap meet to look for a 1966 or 67 Mustang Fastback as I got out of my car from the parking lot an older gentleman got out of his car, we crossed paths and we struck up a conversation he asked me what I was there for I told him I was there to look for a 1966 or 67 Mustang Fastback at that point he mentioned to me 'Oh I have a mustang' so we ended up hanging out the whole day and as he was teaching me all about the Mustangs and telling me what to look for and what not to buy at the end of the day we exchange numbers.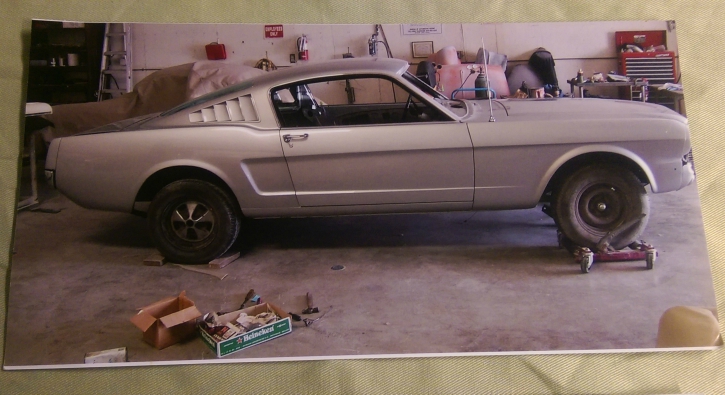 The following week he called me and said I spoke with my wife and she mentioned to me that it must have been some sort of coincidence how the both of us came to cross each others paths so he offered to sell me his Mustang. I agreed to look at it at his friends Warehouse in Riverside California as my fianće and myself arrived I noticed he had 4 cars parked inside the warehouse covered I can see the silhouette of a Fastback that was covered but I also saw another Mustang that was covered that was a coupe I assume the coupe was the one he was going to sell as he walked over towards the cars he went towards the Fastback and uncover the Fastback and asked me 'what do you think' at that point I had mention to Bill, Bill you didn't tell me you had a Fastback at that point he told me yes I wanted to surprise you so what do you think you interested I wanted to buy the car but it just so happened that the timing was off I was about to get married in November and was trying to save up money for our wedding and I explained this to bill at that point Bill asked me how much can you give me I told him I can give you $500 down and make the rest in payments so we agreed he also asked me do you have a tow truck to get the car home yes he trusted me with a $500 down payment and take the car home I made my payments as agreed and on the last payment I was getting closer to my wedding date I'd had sent him out a wedding invitation he called me and told me that unfortunately he wasn't going to be able to make it to the wedding then he's told me that $500 balance you owe me just go ahead and keep it and consider it a wedding gift just do me a favor and do not sell the car for-profit.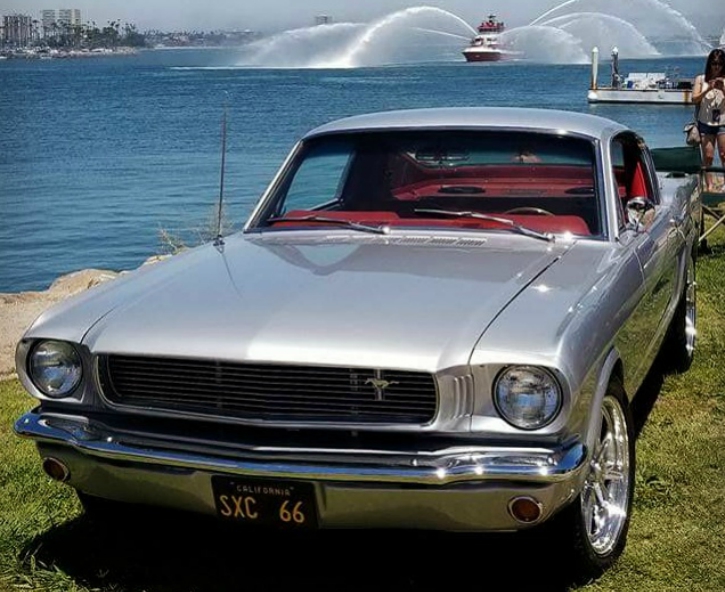 I towed the car home and I immediately began to take the car apart I already had in mind the person who was going to do the Bodywork on the car his name was Angelo Pino a well known person in the Porsche Community I had grown to known him and I knew that was the man that was going to do the Bodywork and Metal finish once the car was done it sat until 2003 at that point I had asked Hong Lu the painter if he can store the car at his body shop while my home was being remodeled he agreed and the car sat at his shop for a year during that time we agreed that he would begin to work on the car to paint it at first I was going to do a Carroll Shelby Hertz tribute car but after a beautiful 356 Speedster was completed at home shop in silver I had changed my mind and decided to go with silver with a red interior just like the Porsche Hong had completed.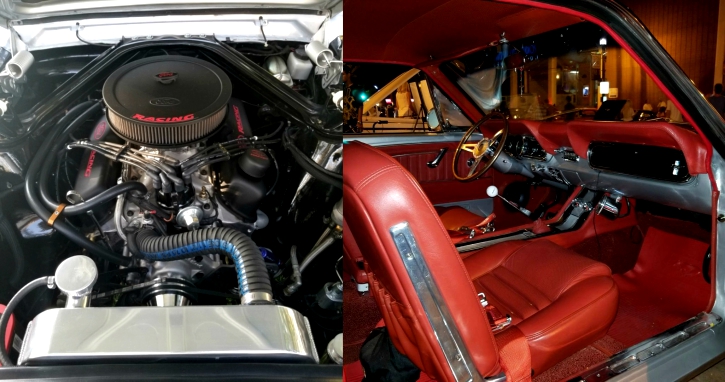 I brought the car home in 2004 where it sat for another ten years. Tragically in July 2014 my mother was diagnosed with stage 3 cancer and was told she only had 3 to 6 months to live in she had passed away at the age of 84 I was going through a depression at that point my wife had mentioned to me Fidel why don't you start working on the car help keep your mind straight maybe it might help you and dealing with your mom's passing so I began to bring the Mustang to life it took me a year but I finally finished the car, now I get to enjoy the car with my wife and three children we often go on long drives down PCH creating memory for our children so when they grow up they can pass along our memory's to there children.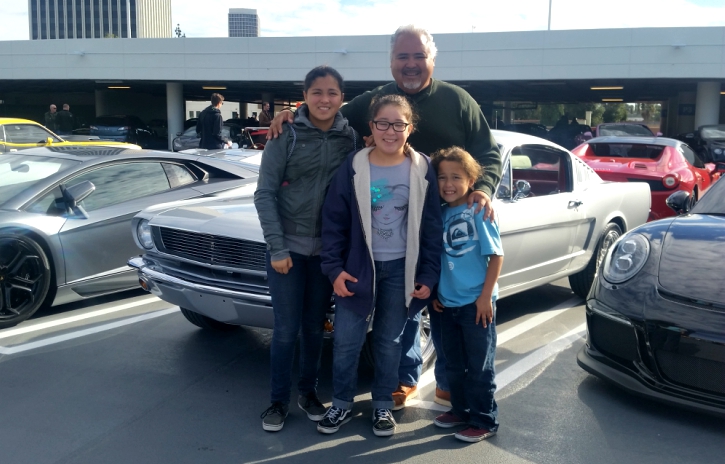 Also On Hot Cars:

 Gorgeous 1967 Ford Mustang Father & Sons Project