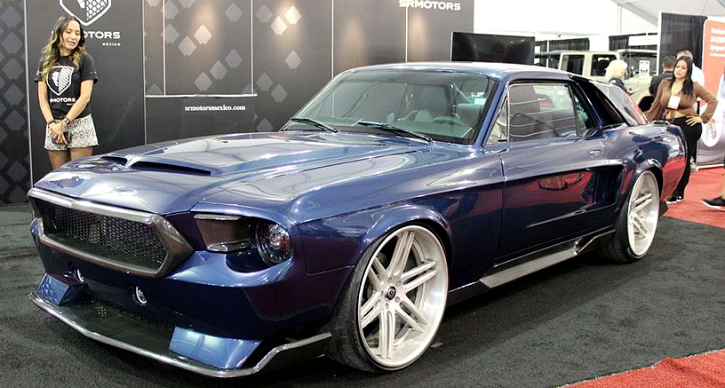 Over The Top Custom 1967 Mustang by SRMotors!
If you like your classic Mustangs original, I need to warn you this build is certainly not for you. For the fans of custom built muscle cars on the other hand this 1967 Mustang Coupe will be very interesting as it combines elements of classic styling with modern performance and aesthetics blended in a very unique way.
Team SRMotors have done serious body modifications to the 1967 Mustang Coupe giving it a sporty look achieved with tons of carbon fiber, a lot of custom fabricated elements and one-off Lexani wheels.
Inside the Hydra Concept Mustang you will see newer generation Recaro seats and a cockpit that is designed to make you feel you're in a space ship.
When it comes to power SRMotors have done a great choice. Instead of the Coyote motor that we see on all builds lately the 1967 Hydra Mustang sports a Whipple Supercharged SVT Cobra engine.
Check out the video from SEMA 2017 brought to you by Mustang Connection.