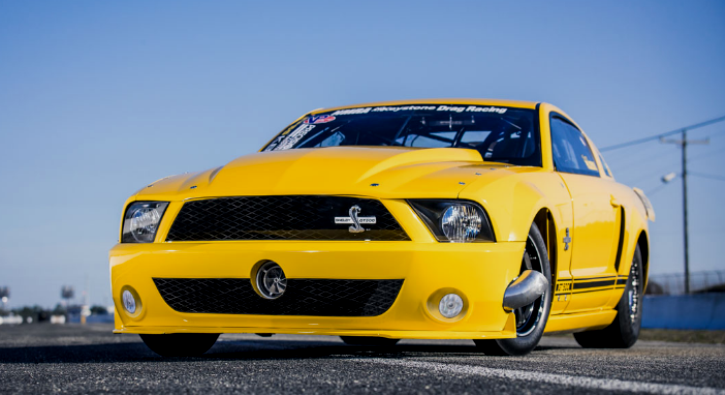 Watch This Killer Mustang GT500 Drag Racing!
Vinny Palazzolo and his bad to the bone Yellow 2009 Ford Mustang GT500 not only made the crowd go wild, but completely destroyed his competitors at the Import Vs Domestic World Cup drag racing event by constantly running 6 seconds at over 200mph.
Powered by a monstrous Bennett Racing Engines built 400 cubic inch small block Ford V8 boosted by a Precision turbocharger mounted in the bumper Vinny's Yellow Mustang GT500 looks wicked and runs crazy fast. Well deserved Gold for this awesome driver – car combo.
Check out the 1320 Video to see this beast in action and don't forget to SHARE!
Read More on Vinny Palazzolo's Turbo Mustang GT500 at:
RacePagesDigital.com