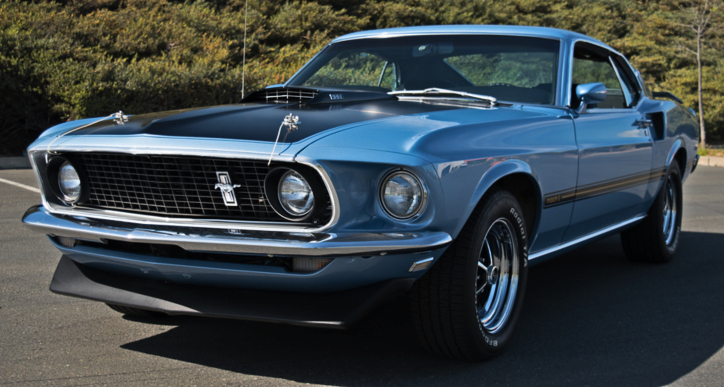 Assuming you're into classic Mustang and this isn't the first restored Mach 1 you have come across I'm sure you'll notice how well is executed this build. The owner have literally invest a small fortune into the restoration, the result is a show quality driver and if the pictures can't do it justice, the video will.
Only the paint and body work performed on this 1969 Mustang Mach 1 are worth nearly $30,000. The color is the not very common Winter Blue, the Magnum 500s are polished to perfection, the stylish Black vinyl interior is like brand new and the motor of this M-Coded 1969 Mustang is a well massaged 351 Windsor linked to 3-speed with Posi 9″ rearend.
Check out the walkaround video to see more of this fabulous muscle car!
---
Did You See Dave Spencer's Multiple Award Winner 1969 Mustang Mach 1?
---
---
---