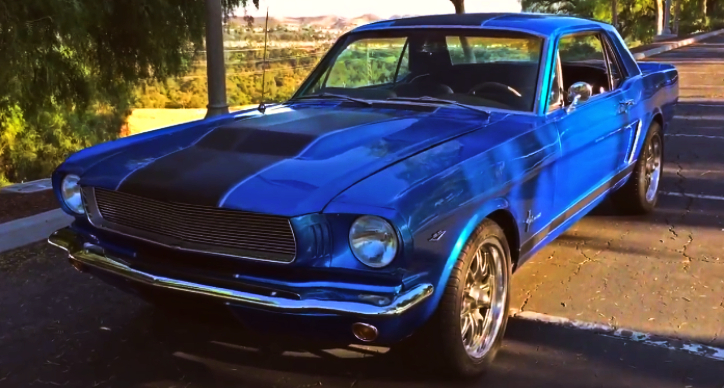 This 1965 Ford Mustang 302 4-Speed is not only beautifully customized, but is the type of restomods done just right. What I mean is that the pony is partially restomodded or in other words modernized enough so daily driving is practical while it maintains its classic Mustang appearance.
Beautiful paint enhanced with single stripe, Shelby style wheels and few minor body mods nothing over the top, but the 1965 Mustang is very appealing. The interior looks very fresh and stylish with wood-trim steering wheel, white-face gauges and nice upholstery. The motor is a healthy 302 V8 linked to a 4-speed tranny.
Check out the walkaround video of this Mustang restomod and hit the Like!
---
You May Also Like The Custom 1966 Mustang Fastback Below
---