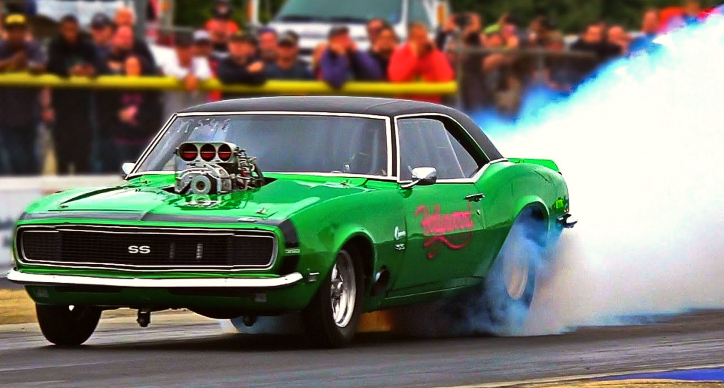 The 1968 "Hollywood" Camaro at Byron Wheelstand Contest!
If you ever attended the Wheelstand Contest at Byron Dragway you know this is one of the most entertaining car events on the Planet. Plenty of fire breathing machines with all kind of crazy set ups are aiming for the sky each year and the 15th Annual event in 2019 was more fun than ever.
The well known at Byron Dragway Wes Newman of Eldorado, Illinois didn't miss his chance to make the crowd go wild with his Rally Green 1968 Chevy "Hollywood" Camaro SS powered by a Blown 383 small block V8. Check out the video and hit the Like!
---

---