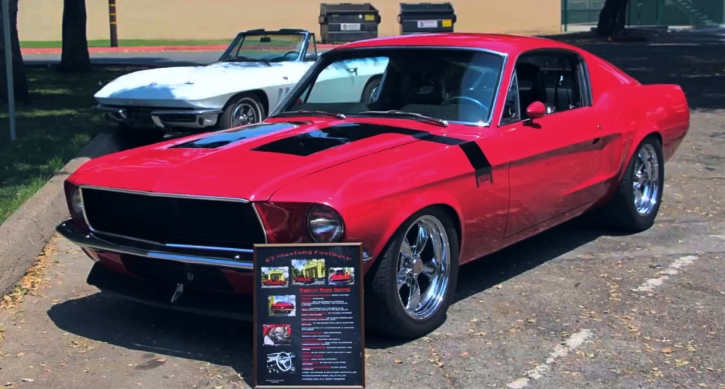 Ross Burrill, the owner and builder of this gorgeous Coyote swapped 1967 Ford Mustang is one of those old school guys who likes to do the work himself. He has spent 2,300 man hours doing everything but the upholstery and as you will see there is a lot done to this muscle car.
Mild body mods, interior customization, performance upgrades and of course the 5.0 Coyote motor under the hood kicking in almost 400 horsepower to the wheels controlled by Tremec T-56 manual transmission, this 1967 Mustang Fastback is built with taste and intention to be driven.
Check out the video for all the '67 Mustang specs and some cool street action.
---
You May Also Like Bill Kramer's 1967 Mustang 390 GT Build
---