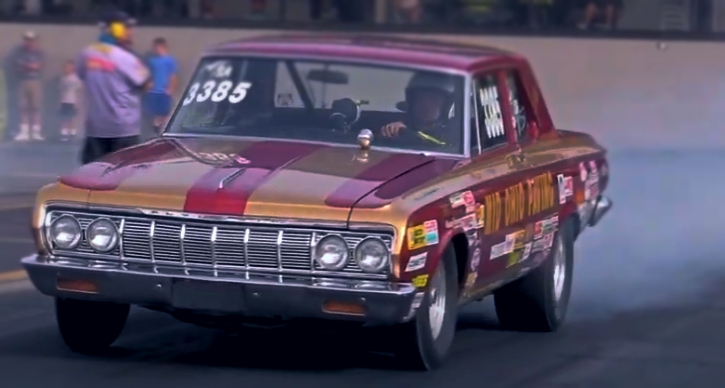 Being the car that Chrysler used to introduce the mighty 426 HEMI engine, the 1964 Plymouth Belvedere was the super star at NASCAR's Daytona race that year. Today we don't see these glorious Mopars at drag racing events as often, but those who know the history enjoy it when they see one. I'm not sure what is the exact set up of this particular 1964 Plymouth Belvedere, but I'm sure I love the way it hooks and go down the 1/4 mile.
Watch the RPM Army video to see this old school Mopar pulling a nice 10-sec pass.
---
Did You See the Plymouth Duster "Miss Behaven" Race Car Video?
---