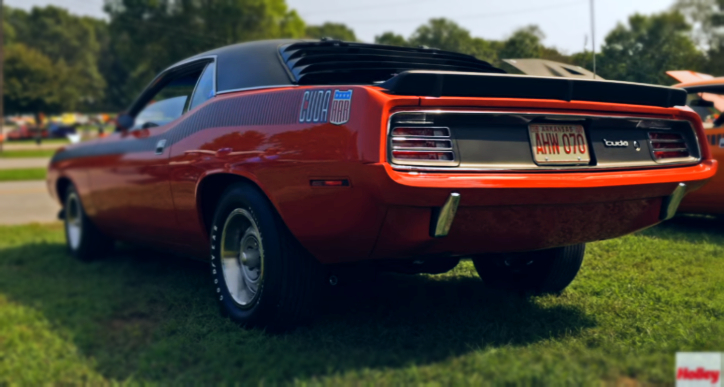 Chet Biggers' dream of owning a 1970 Plymouth Cuda AAR started long time ago when he was a teenager. He went to a car show, met the AAR Cuda and was impressed by the blacked out hood, stripes and side pipes. Long story short in 2013 Chet purchased this 2-owner 1970 Plymouth Cuda and started the restoration. Today his life long dream is already a reality and he proudly shares his story in front of the camera at the Holley MoParty.
Check out Holley's video to see the full story of this beautifully restored AAR Cuda.
---
Did You See the Plymouth Cuda Restomod Built in the 80's Video?
---