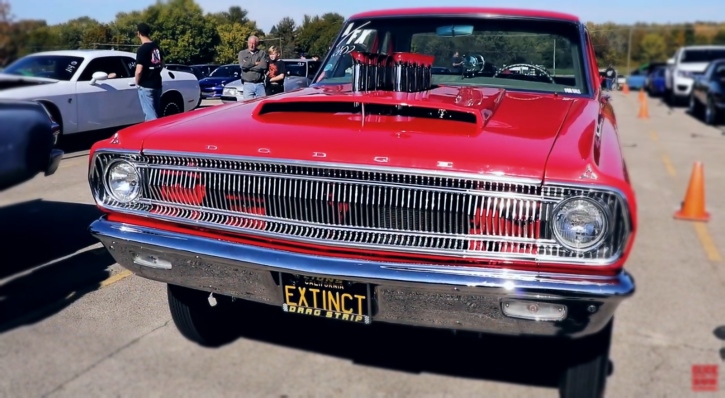 This stunning 1965 Dodge Coronet AFX received a new Hilborn fuel injection on its 528 cubic inch HEMI V8 powerplant not long ago and was spotted by my man James Hrovat testing the new setup at Byron Dragway. Don't expect to see a great ET as the car has not been tuned yet, but it's a great old school Mopar, which I think most of you will appreciate. The owner is confident that once he gets the new set up tuned the 1965 Dodge HEMI Coronet will run a single digit 1/4 mile.
Check out the video to see the Dodge Coronet AFX in action at Byron Dragway.
---
Did You See the Story of Terry Sprague's 1966 Dodge Coronet 500?
---