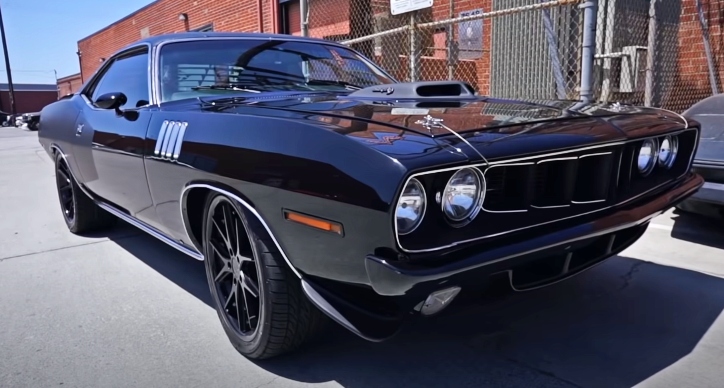 Let me tell you right away that if you are a Mopar purist, this build will probably not impress you as it has nothing to do with a factory 1970 Plymouth Cuda. That's right, the "HellCuda" is a 1970 model, but with a 1971 front end, and many more tweaks all the way around.
To be honest, I am not thrilled by the "HellCuda" on the inside as I have seen much better custom interiors, but the Hellcat engine under the hood definitely matches the menacing look of this 1970 Plymouth Cuda, and I don't need to tell you that this thing runs real hard.
Check out AutotopiaLA's video to see the "HellCuda" in action and let me know what you think.
---
Did You See Sharma Hardee's 1970 Plymouth Cuda "Fiona" Build Video?
---