Steve Strope's  Mustang Fastback Project.
In this Hot Cars video is featured something more than just another American muscle car. This is a vision turned into art on wheels with a lot of passion and dedication. If you know Steve's work you will notice his signature on many details of this pony.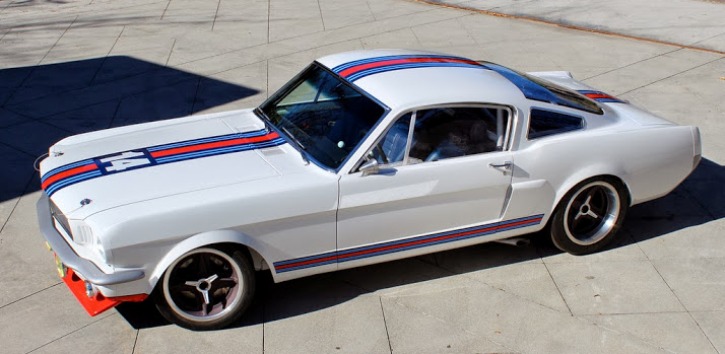 As you can imagine creating this concept was quite a challenge for the designer from Pure Vision. His idea was to team up Ford and Martini Racing by creating a Mustang rally car that will take over Europe. Of course for that purpose a high performance vehicle had to be built and that happened by powering this Fastback with a 1966 Ford/Lotus Indy Car Motor. The result is a car that makes every Stang enthusiast's heart skip a beat.
Check it out. Watch, Enjoy & Share!