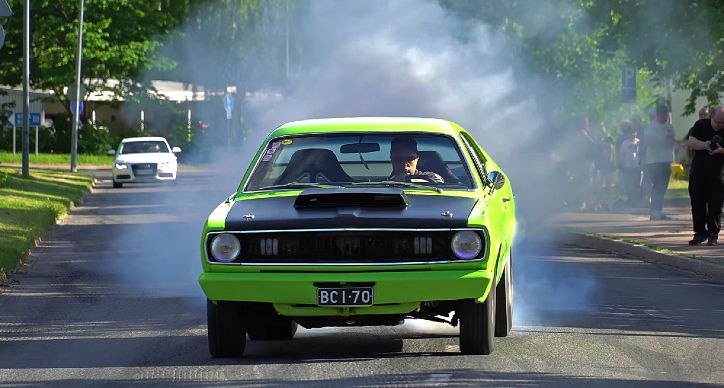 The 1970 Plymouth Duster was a highly popular model in the drag racing scene of the 70s. Its lightweight design and powerful engine options made it a top choice among racers. The 340 V8 was a popular choice and could produce up to 275 horsepower. Some racers even opted for the 440 V8, which could produce up to 390 horsepower.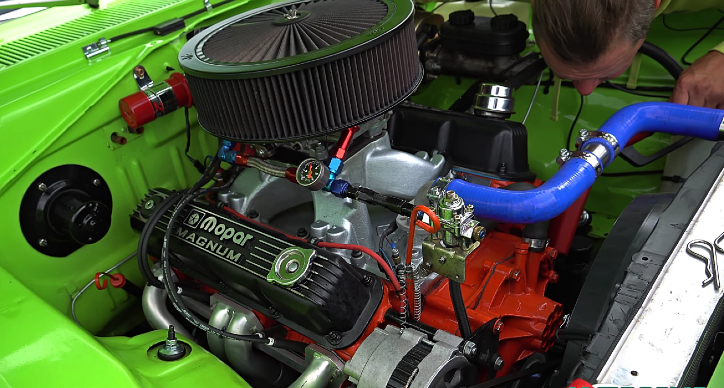 This particular lime green 1970 Duster is powered by a small block Magnum 365 cid V8 engine, making it an ultimate Mopar machine that delivers unmatched power and performance on the street and the drag strip, producing massive horsepower and torque.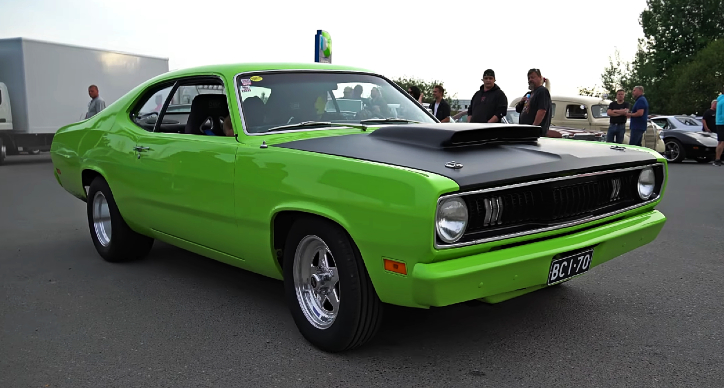 But what truly sets the '365 Street Racing Duster' apart is its ability to deliver the ultimate burnout. This beast of a car smokes its tires and leaves behind an impressive rubber trail on the pavement. It dominates the competition on the drag strip, leaving them in the dust.
If you're a fan of muscle cars and crazy burnouts, the '365 Street Racing Duster' is a must-see. Check out Jamboolio's video below and witness this beast in action!

You May Also Like Rick Blair's Plymouth Duster 512 Stroker Build Story