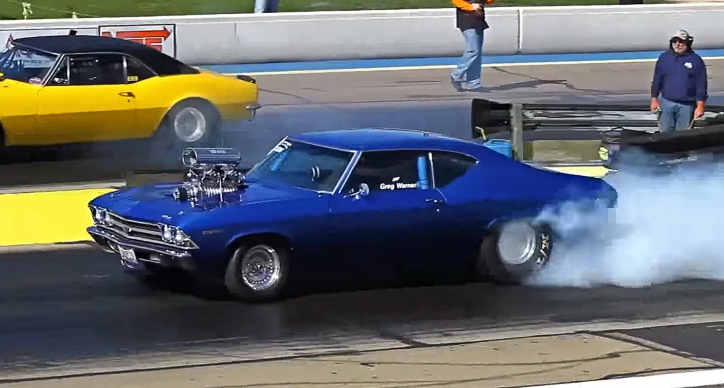 The video might be from 10 years ago, but the adrenaline rush Greg's Blown 565ci '69 Chevelle delivers is as fresh as ever. At the Byron Wheelstand Weekend, Greg Warner unleashed his Midwest Super Stock Mafia beast and sent it soaring 200 feet into the air. Yeah, you heard that right!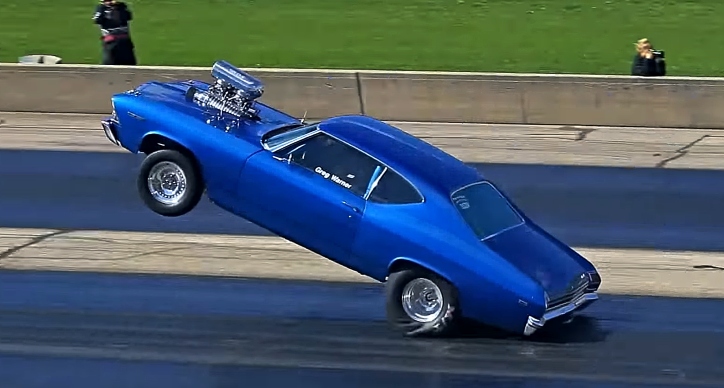 The power under the hood of Warner's '69 Chevelle is nothing short of mind-blowing. Sporting a bad blown 565 cubic inch engine, this car has serious torque that launches it off the ground like a rocket. With awesome horsepower and incredible traction, this Blown 565ci Chevelle is an unstoppable force on the track.
Play the video filmed by James Hrovat and see Greg Warner performing this insane wheelie with his Badass Blown 565 1969 Chevelle!
Don't Miss the Tire Shredding Blown 565 Big Block '66 Chevy Chevelle