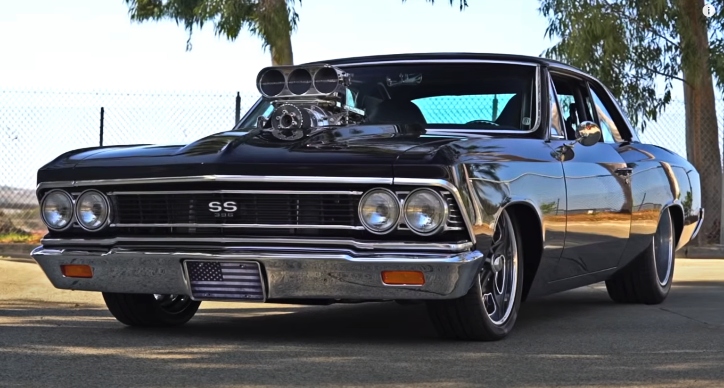 This 1966 Chevy Chevelle is just the kind of pro street build I like to see. Not a trailer queen, but a muscle car with tons of power and the proper mods to utilize it on the road. It wears a flawless Bentley Sapphire Blue paint, sits low on Billet Specialties, which are not the best for a build like that in my opinion, but it's not my car. It has a beautiful fully caged custom interior with Recaro seats and neat center console.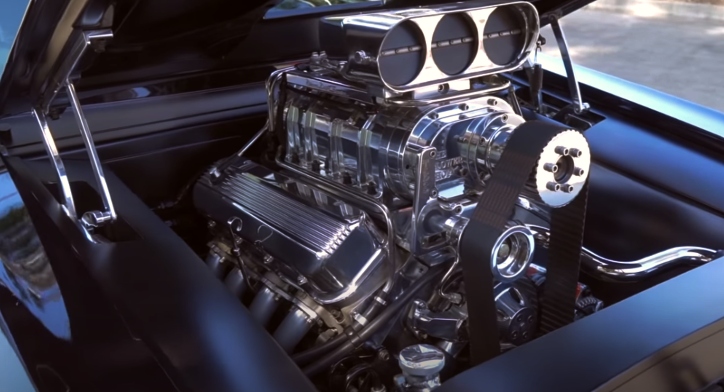 You probably noticed how the Blower is not raised too much and that's part of the 1966 Chevelle being a true street car. When you pop the hood all you see is the nicely detailed 565 Big Block Chevy V8 as all the wires and hoses are hidden. In terms of power, this brute is capable of over 1,000hp but it's currently set up at about 850 controlled by 700R4 overdrive automatic tranny as it gets driven all the time.
Make sure you watch the AutotopiaLA video till the end to see all the action.
---
Did You See the Story of Rick Crow's Blown Big Block Chevy Chevelle?
---