Built by Dave Blankenship (R.I.P.) and currently owned by his friend and NHRA fellow racer Rick Crow. This 454 Big Block powered 1970 Chevy Chevelle SS is flawless front to back and top to bottom. Check out the video I put together for Rick and Victoria Crow and read the full story of this Pro Street muscle car below.
I hope you enjoyed the video and of course this outstanding Pro Street 1970 Chevy Chevelle SS built by Dave Blankenship. If you did, you may also like to read the story.
The 1,000hp 454 Chevy Chevelle Build Story
Dave Blankenship and Rick Crow didn't start their relationship off on the right foot but their right foot did start their relationship. The two circle track racers account for hundreds of wins in multiple divisions. As well as over a dozen track championships at multiple venues on the west coast.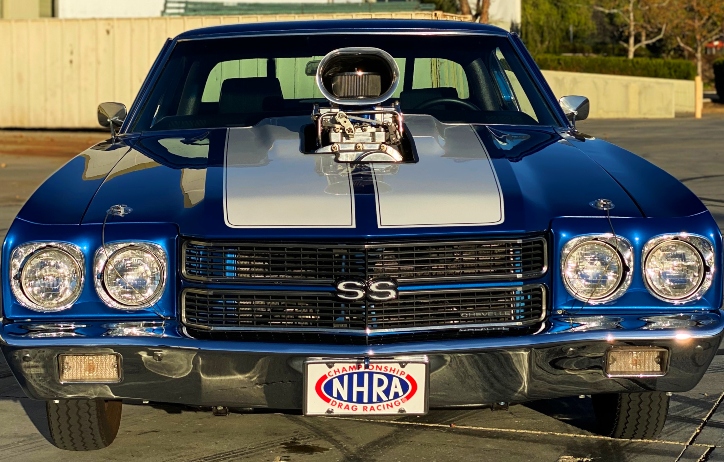 In 1988 both were upcoming NASCAR racers at Saugus Speedway. Blankenship driving his familiar blue and white SS striped 1970 Chevelle. Crow- honoring his Mothers memory driving his familiar pink Cancer awareness 1969 Chevelle.
Racing in a figure 8 Open Comp the two drivers collided in the intersection destroying their cars. Dave and Rick had never met before the accident, and in talking afterward developed a lifelong friendship centered on racing and fast cars.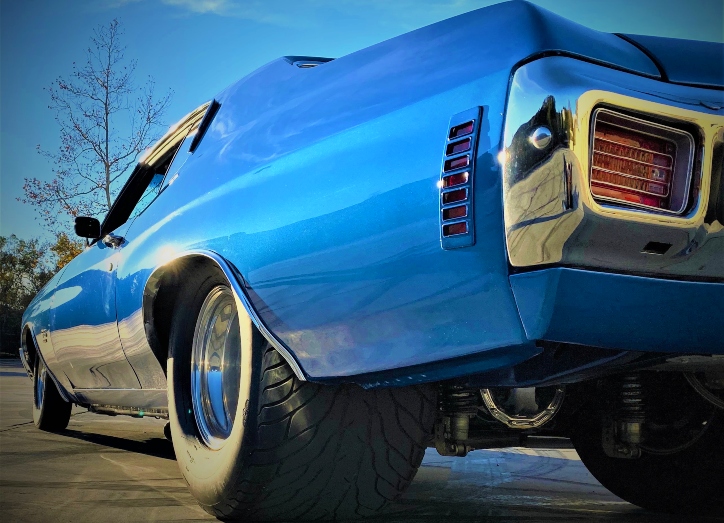 Dave was also a well-known flat bottom boat guy around Lake Havasu AZ. He had a recipe for building the Big Block 454 Chevy engine into a 1200hp river monster capable of passes upward of 185mph. Fast forward to 2008 Dave was looking to build a Pro Street Chevelle to promote, and add on to his performance boat customer base.
Dave purchased a 1970 Chevy Chevelle SS roller, and began the project build. Less than a year later the Chevelle pulled onto a dyno for its first pass, and pulled an amazing 1085hp. Shortly after Dave licensed, and NHRA certified the car, he ran his best pass of 9.65 139 MPH.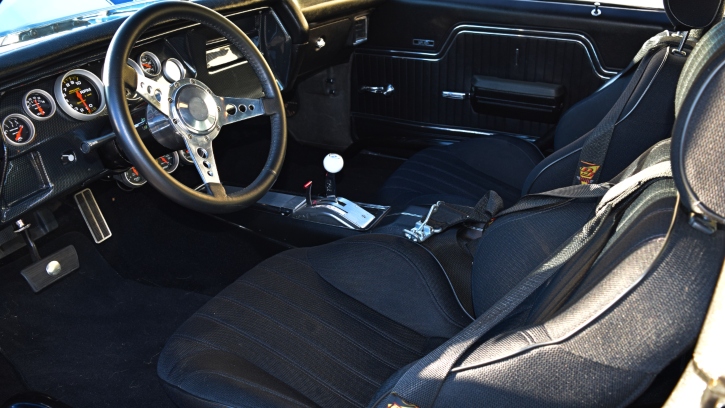 Dave's vision was complete but his time to enjoy his newly built Pro Street 1970 Chevy Chevelle SS was short lived. Shortly after, Dave would be diagnosed with Tongue Cancer that eventually spread to his lungs and brain. Dave would pass away on September 10, 2014.
His wishes were for the 1970 Chevelle to stay within his close family and friend circle. On October 5, 2014 Dave's Uncle Ron, and Aunt Annette would purchase the Chevy muscle car for their collection. In 2015 Dave's Chevelle won Best Muscle Car at the Good Guy Nationals in Del Mar, San Diego CA.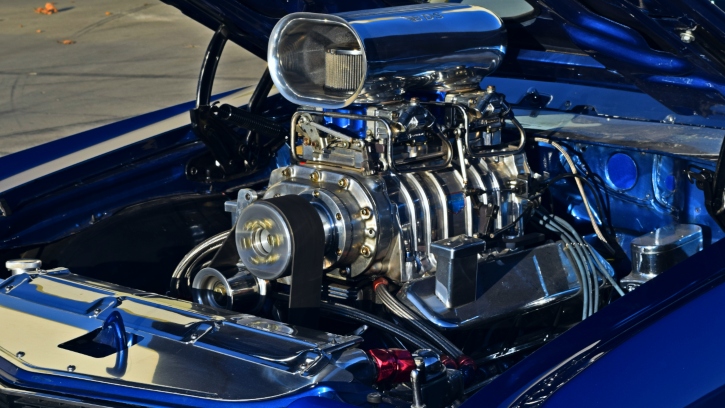 On June 21, 2019 Dave's Pro Street 1970 Chevy Chevelle SS would come full circle. Rick's wife Victoria would purchase the car from Ron & Annette as Ricks Father's Day present. Shortly after purchasing the car Rick was diagnosed with Stage IV Prostate Cancer. Rick and Victoria Crow's plans are to show the car in Dave's memory and spread the word on early stage cancer screening.
1970 Chevy Chevelle SS Pro Street Build Specs:
• 1973 454 CID BBC by Dave Blankenship
• 871 Bowers Blower by The Blower Shop
• 985 HP @ rear tires on 11 lbs. of boost
• Dual Holley 750 CFM carburetors by Competition Carburetion
• Orme Brothers custom braid lines and hoses
• Barry Grant fuel system
• 700R4 Transmission
• 2400 Electric Lock out converter
• B&M Shifter
• Chromolly Driveshaft with Billet Caps by Wenco
• GM 12 Bolt rear-end by Mark Williams
• 35 spline axels
• 410 Gears by Ron's rear ends
• Competition Engineering Ladder Bar Kit with coil overs
• 18" Mickey Thompson rear tires on Weld Wheels
• 7 ½ " Mickey Thompson front tires on Weld Wheels
• 2" Front 2" drop spindles
• DJ Safety belts, and restraints
Don't Miss Shawn's 565 Big Block 1970 Chevy Chevelle Story