Although he wasn't very impressed with this 1970 Chevy Chevelle when his Dad gave it to him 30 years ago Blu McBride has entirely changed his point of view. After winning some street races when he was still in High School, he falls in love with the muscle car and start building it. Check out the video I put together for Blu's Chevelle and read the story below.
Reading the above it's not hard to figure this 1970 Chevy Chevelle was Blu's first car ever and boy she looks fabulous now isn't she? Over the years Blu has done everything but the body work and paint himself. It made him even prouder with the old Chevrolet he didn't like at all back in the day. During one of our conversations he told me:
"I've had many offers on the car, but I'll never sell it…I'm sure I'm gonna be buried with it"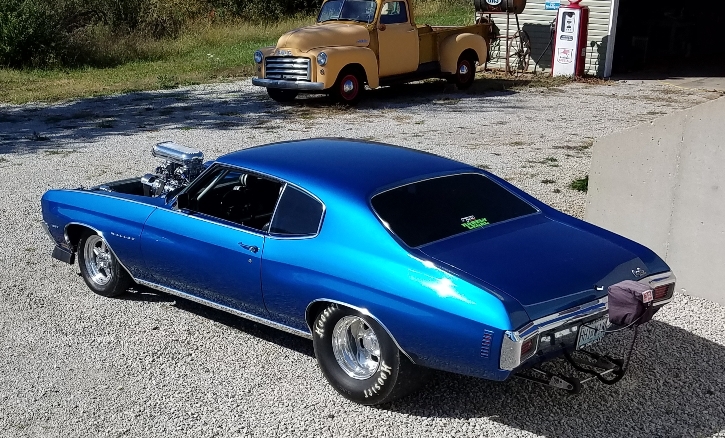 This astonishing 1970 Chevy Chevelle was painted 15 years ago. It is an all steel car with full interior and weight of 3,950lbs. Blu has hand built the frame rails, 4-link and tubs. The motor is a beefed up 355 cube O-ringed block. Eagle crank, H beam rods, studded 4-bolt mains, patriot heads, twin 750 Holley's and a 671 Teflon blower all put together by Mr. McBride.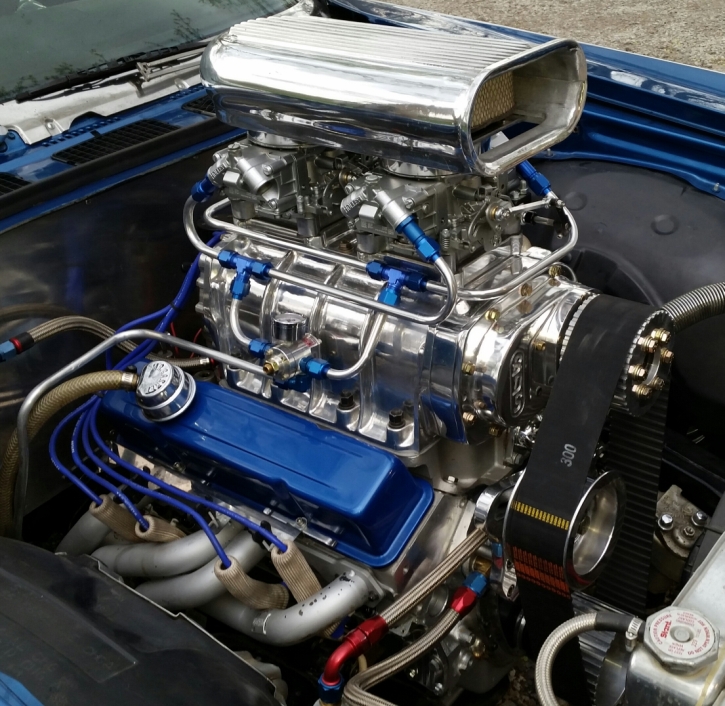 You can see Blu cruising around Kearney Missouri area with his Blown 1970 Chevelle. He races it at his local track as well as competing with some fire breathing muscle cars at the Brown County Dragway. He currently scores low 6-seconds at over 100mph on the 1/8 mile, but is convinced that soon she will be in the 5's.
 Blu says Big Thank You to his Mom and Dad for all the support!