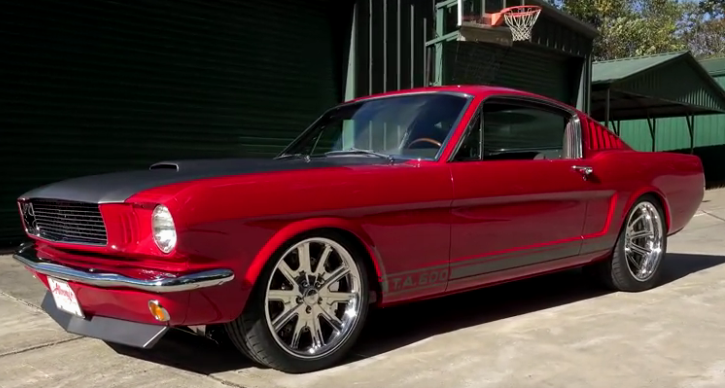 Custom 1965 Mustang by Alloway's Hot Rod Shop!
While Bobby Alloway is well known for his Black hot rods, he has tried a different approach on the 1965 Mustang "T.A. 600" built for SEMA 2017. The pony belongs to an old customer of Alloway, it has some very interesting mods and custom touches and although is a show car it is designed to do Autocrossing as well.
You'll notice some Shelby styling on this SEMA built Mustang body that sits on Detroit Speed suspension and spins Billet Specialties custom wheels made for this car. The gorgeous Red is a Porsche color and it seems to be a perfect combination with the nicely polished rims.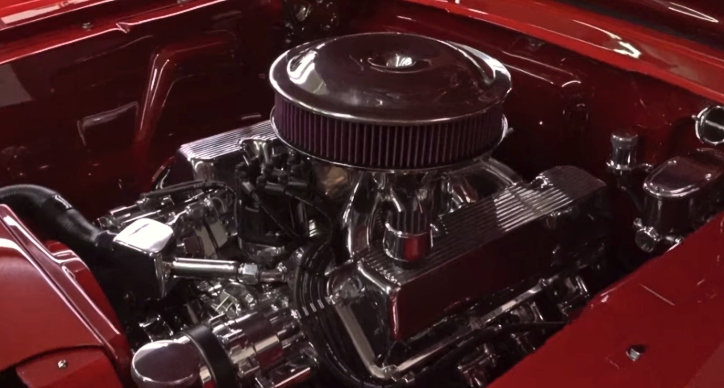 Inside the 1965 Mustang "T.A. 600" Steve Holcomb from Pro Auto Custom Interiors has done a fantastic job by creating a very clean racing style interior. When it comes to power this muscle car counts on Yates Ford Trans Am V8 motor producing 650hp backed by a 6-speed transmission.
Check out my man Scottie's video to learn all about this awesome Mustang build!