Clint Brunner has quite a few mighty Mopars in his collection. We already featured his real deal '68 Dart LO23 as well as his '69 Charger Daytona. Now it is time for the 572 HEMI powered 1967 Plymouth GTX. Read the story told by Dr. Brunner.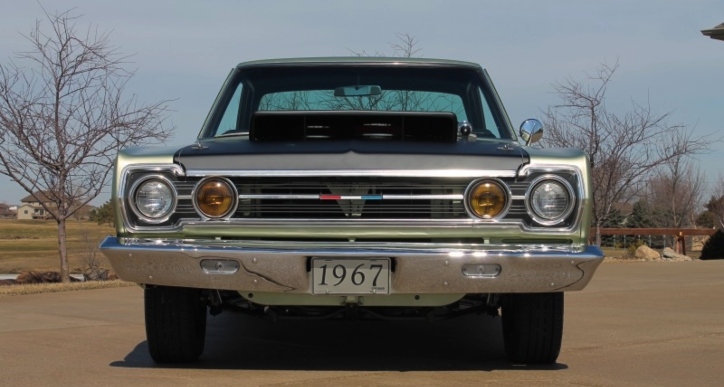 I bought my 1967 Plymouth GTX in February of 2015. It had recently been treated to a very high-end complete rotisserie restoration. Although this is a genuine Dana 60 four-speed GTX, it is no longer a numbers-matching car.
The original 440 block was damaged, but the previous owner built a stout 440 replacement using a '72 block. He had set the car up as a "day two" warrior, with the usual engine power upgrades, super stock leaf springs, traction bars, and 4.56 gears.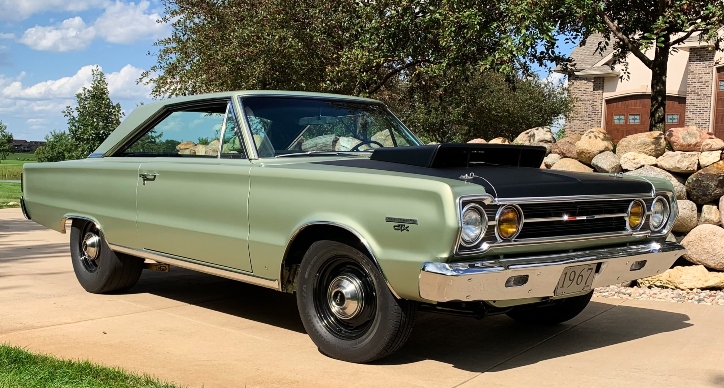 The Plymouth GTX is mini-tubbed, but rides on custom-made 15×10 black wheels with factory dog dish hubcaps, giving the car a very serious but stealthy look. One of my favorite things about the factory red car is the F3 green paint. Still a factory color, but done using a satin sheen, which really gives the Mopar a unique look. Sort of a "survivor" type of patina, except that the bodywork and paint is flawless.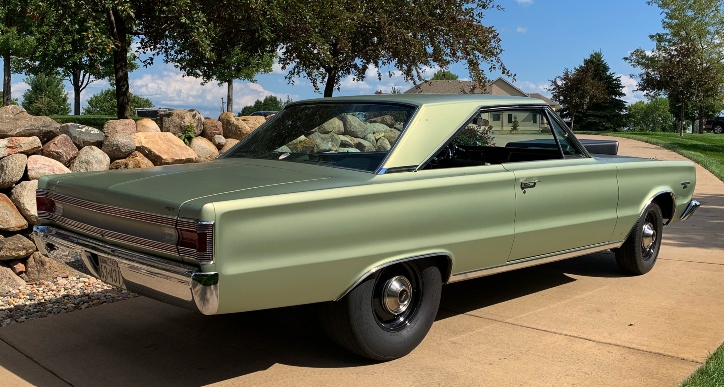 Since I bought the 1967 GTX sight-unseen, I wasn't sure exactly what to expect when the car was delivered. I was overjoyed to find that the car was even better than described! The only thing that I wasn't impressed with was the power from the 440. It was quick enough I suppose, and it would have run a 12's in the quarter mile, but it just didn't blow my hair back the way I wanted.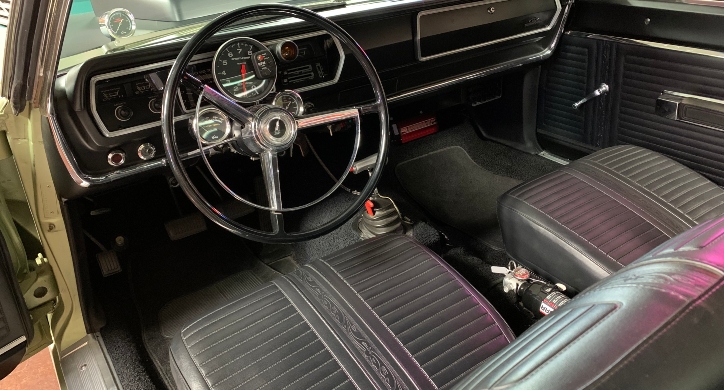 The 1967 Plymouth GTX Receives a 572 HEMI
The '67 GTX was restored, and beefed up with frame connectors, big rubber, Dana rear end and 18-spline A833 4-speed transmission. I thought "this would be a PERFECT candidate to drop in a custom-build HEMI stroker!" So that's what I did.
I am a huge fan of Tim Banning's work at For Hemis Only. He and I worked out the blueprints for what I was after. We spec'd out a 572 all-alloy HEMI based on a custom-spec Indy Maxx block with thicker sleeves. This was before Tim became an owner of Keith Black Racing Engines, and was sourcing his blocks from a few places.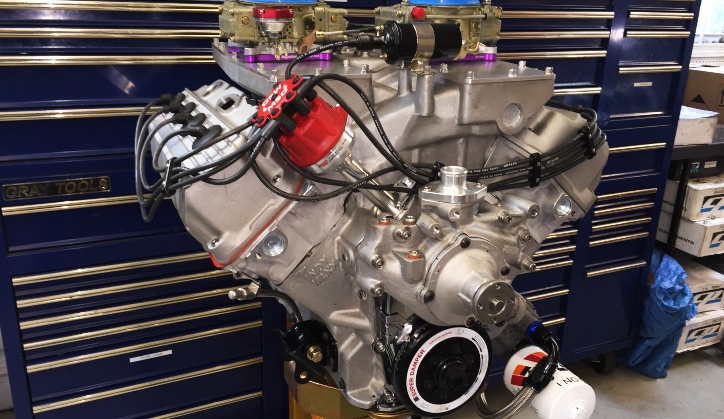 Stage V engineering heads were treated to his proprietary CNC porting, and a reworked Mopar Cross Ram intake was selected, along with twin 770 Holley's. We went with a tight-lash solid roller cam and beehive valve springs. The bottom was buttoned up using a Milodon "road race" oil pan. Compression ratio is 10:1, and the 572 HEMI makes 813 horsepower on 91 pump gas.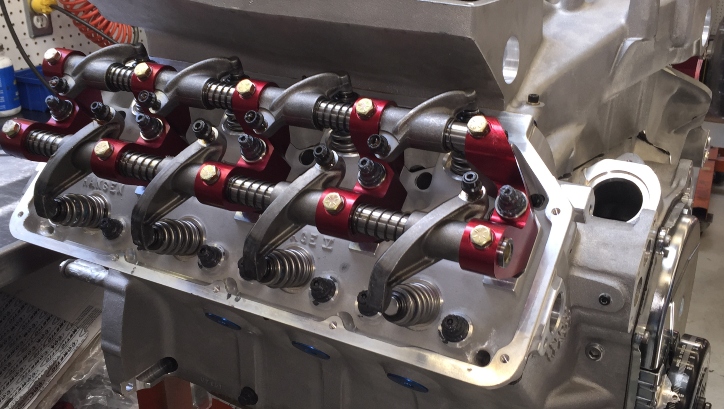 Rod Woltjer, Greg Sheepstra, and Wade Lardy of MuscleCar Creations in Tea, South Dakota pulled out the 440, and shoehorned in the big 572 HEMI. Greg had to completely rework my 1967 Plymouth GTX hood with a fiberglass HEMI Dart scoop, to clear the 770 Holley carburetors.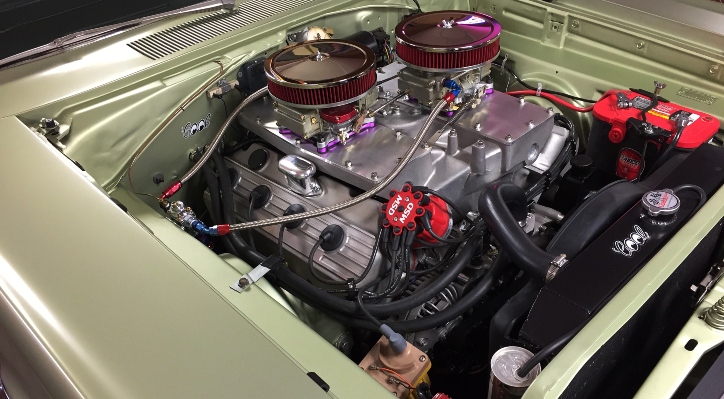 They also installed a McLeod RXT twin-disc clutch good for 1200hp, a GearVendors overdrive unit and swapped the 4.56's for 3.73's. My 1967 Plymouth GTX could be driven across the country, or running low 10's at he track. Maybe better.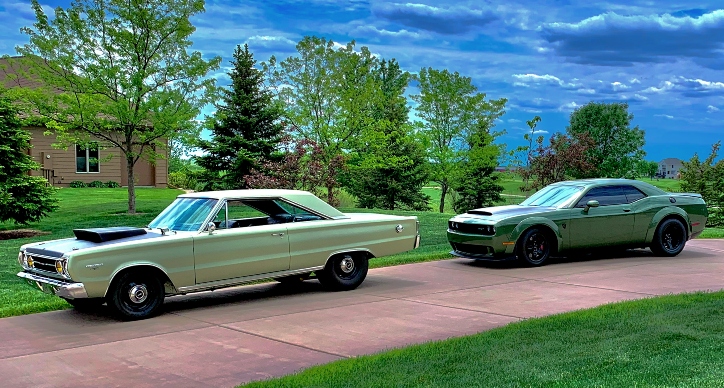 ---
I've never run it down the track. But a race between the 572 HEMI GTX and my 2018 Dodge Demon, which runs high 9's, would be mighty interesting!
---
You can check out more of Clint's Mighty Mopars, along with several other brands in his collection on his Instagram page: @dakota_gt
Don't Miss George's 572 HEMI Plymouth Road Runner Story