Dr. Clint Brunner is a proud owner of some great Mopar muscle cars, but nothing is as fascinating as a real deal LO23 Super Stock HEMI powered 1968 Dodge Dart. Check out the video we put together for his awesome lightweight drag car, and read more about the glorious A-body below.
As you saw in the video the 1968 Dodge HEMI Dart lived its entire life 1/4 mile at a time as the 80 Hurst LO23 Super Stock cars weren't street legal, and this bad boy was drag raced since Day 1. The Mopar only had two owners prior Clint Brunner who acquired it in February of 2017, and it's very well preserved. I know some of you would like to know why he replaced the correct 426 Super Stock HEMI engine. Here is what Dr. Brunner shared with me: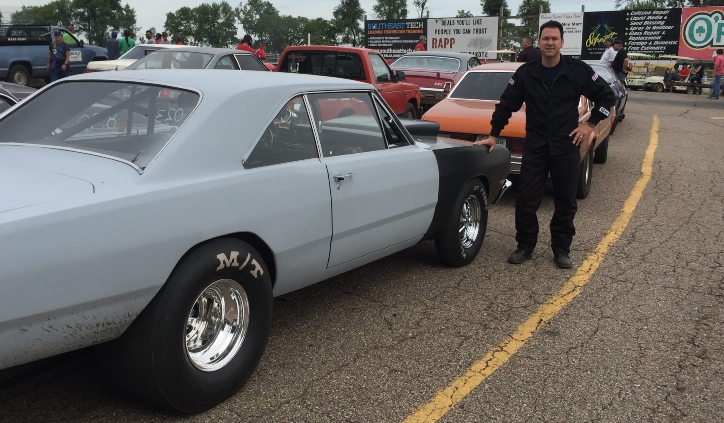 "I've always been fascinated by the legacy and mystique of the meanest drag car ever produced- the 1968 LO23 Hurst HEMI Dodge Dart. I like the thrill of taking an authentic factory drag car down our local drag strip, knowing I am re-living a piece of history as well as to run it along with my 2018 Dodge Demon, as the two fastest factory drag cars of their day, 50 years apart!" 

"The 1968 Dodge Dart LO23 came with the correct, class-legal Super Stock 426 HEMI powerplant, which made about 650 horsepower. I pulled that out and put it on an engine "run stand" so I can fire it up from time to time. My goal was a drag car that could easily run flat 9 seconds or better, with an engine that makes big power numbers with no fuss, and is not hard to maintain." 

"Tim Banning of "For Hemis Only" built for me a custom-spec Keith Black 604 all-aluminum HEMI block with Cross Ram intake and twin original spec 770 Holley carbs. It made 950hp on a conservative dyno at 6,500rpm, and the numbers were still climbing. As a Stroker motor, it is built more for lower and mid range power, compared to the 426 that run in SSAH class. Those engines are very finicky and require frequent tear downs, and I don't have time for that."

The only other mods to the Hurst LO23 Dart are the suspension upgrades done in the early 1970's, retaining the original leaf spring/ladder bar arrangement, but with tubbed and narrowed read end, Santhuff drag shocks, and of course wheelie bars. The car still has the correct thin window glass and all of the original body panels. The suspension was setup by the people who built the Motown Missile Challenger.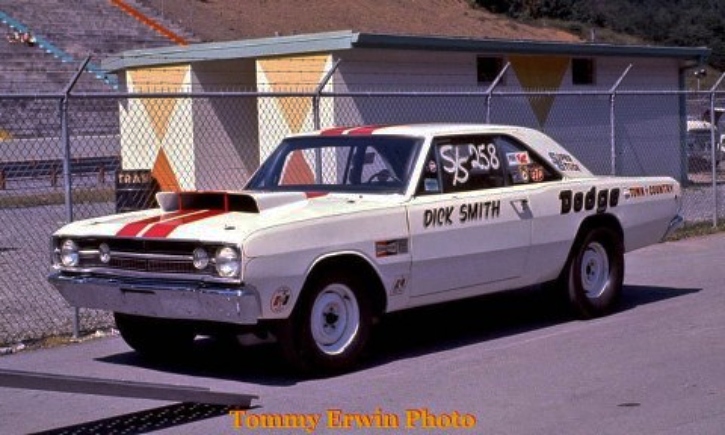 Rod Waltjer, Greg Sheepstra and Wade Lardy of MuscleCar Creations along with Joe Foster of Kustom Joe's helped a lot with the build. Clint is happy with the current performance of 1968 Dodge HEMI Dart, considering the engine is still being broken in. The plan for 2021 is to turn the dial all the way up to 10 with the trans brake, rev limiter and shift points, and dip into the 8's as well as to paint the LO23 Dart in the first race livery that Dick Smith used; White with Red stripes.
Follow Clint Brunner on Social Media to see more of his Mopars
YouTube: DakotaGT and Instagram: @dakota_gt
Did You See the Story of Ray Colclough's 1968 Dodge Dart Drag Car?