1966 was a great year for Chrysler automobiles. Mother Mopar introduced the 426 Street HEMI engine, and a legend was born. You could get the Big Elephant in any Dodge Coronet regardless of the model and trim level. The one featured in this article is 1 of 160 two-door hardtop 440 Coronets ordered with HEMI/4-speed combo.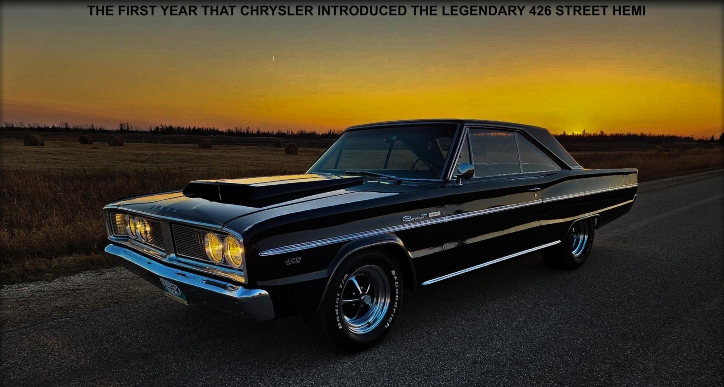 Linden Johnson's 1966 Dodge HEMI Coronet
A long-time Mopar enthusiast, who owned several in the 60s and 70s, Linden's love for these cars has been sustained over the years. The desire to own one again never wavered. He wanted a well preserved Big Block B-body and found a few online of which just one HEMI GTX met his expectations. However, the asking price did not.
One day Linden's cousin mentioned a 1966 Dodge Coronet 440 listed for sale in Edmonton. Despite the car's reputation as being overshadowed in the Mopar beauty pageants, Linden decided to check on the ad. It was a factory HEMI 4-speed car restored by the well known Canadian Super-Stock racer, Terry Kramer. And it was half the price of the GTX he liked.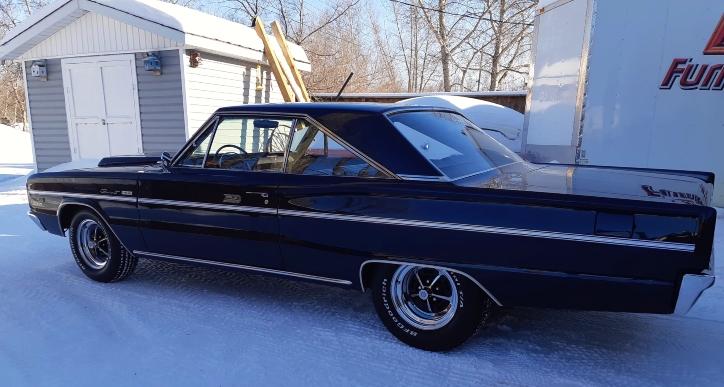 During a phone conversation with the owner, Paul Wozny, Linden quickly realized that he was a genuine enthusiast who loved his Mopar. Through further discussions with Paul, Terry Kramer, and other members of the Edmonton Mopar Association, it became clear that the car in question was truly exceptional.
Not because of its options. In fact, the Dodge Coronet 440 was sold new at Podway Motors in Lakewood, Ohio with very basic equipment. But, the bench seat interior radio delete car was built with the most desirable powertrain. It also wears the rare EE1 Dark Blue Poly paint.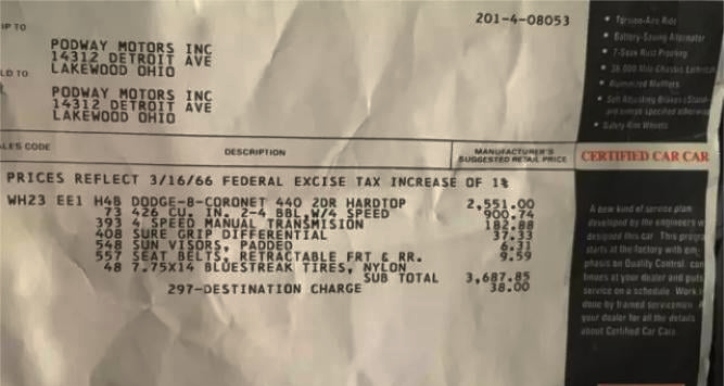 ---
The Mopar Gods must've been watching as the stars lined up. I became the proud new owner of this rare 1966 Dodge HEMI Coronet 4-speed!
---
The original builder, Terry, devoted 4000 hours restoring the Dodge Coronet 440 to its former glory and added some enhancements. The Mopar boasts straight, flawless panels and a new interior, including a NOS 200kph speedometer cluster.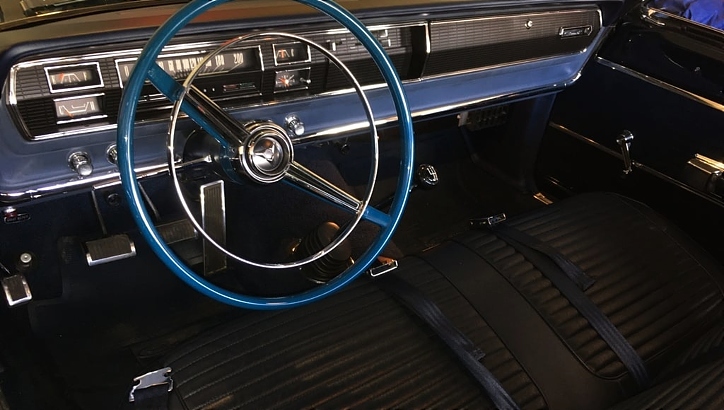 Terry replaced the already built 426 engine with a bold 572 HEMI right after Mopar Performance came up with it. The new 572 V8 mill is dressed with a '65 Race HEMI Cross Ram Magnesium intake topped with a pair of Holley's to kick in 650hp.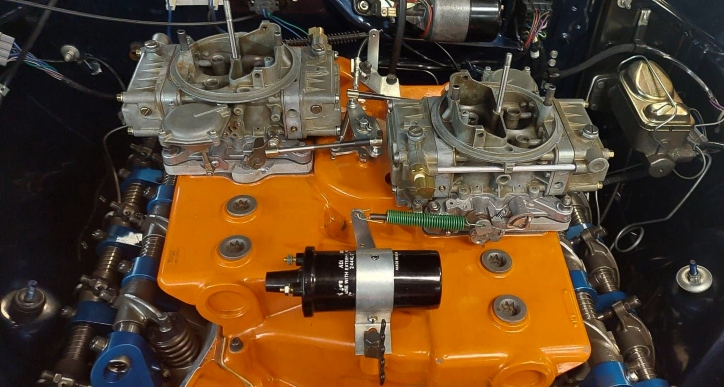 The Dodge Coronet 440 was further upgraded with a '67 hood because of the Cross Ram. New 3-inch cross-over exhaust and four disc brakes were installed. The Dana 60 rear end was shortened by 2-inches to ensure better wheel/tire clearance.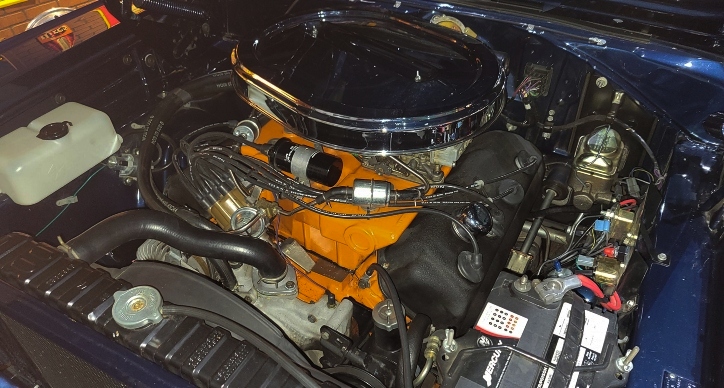 "I'm proud to own this stunning example of automotive history. We are all just temporary custodians. Who knows where and when her next pit stop will be? One thing is certain, the 1966 Dodge Coronet will be enjoyed and admired for many generations to come".
"I would like to thank and honor three man for their commitment"
Terry Kramer, for purchasing the Dodge Coronet back in the early 70's, preserving it for decades and transforming it into the gem I now enjoy.
Allan Wack, of AB Chrysler for buying the 1966 HEMI Coronet and using it as a promo car with the new SRT's and Demons in their showrooms.
Paul Wozny, of Edmonton for recognizing how special this Mopar is and his consistent pursuance to finally purchase this car, ultimately selling it to me.
---
Did You See Terry Sprague's 1966 Dodge Coronet Story?