A hot rodder for decades and a custom painter Jeff owned and raced many cool cars. He always loved the early 60's Mopars and really wanted a '64 Plymouth. Few years ago he came across this 1965 Dodge Coronet 500. Being a factory 4-speed car, it looked like a good toy to play with and Carcy traded his Blown 392 HEMI Powered Willys for it.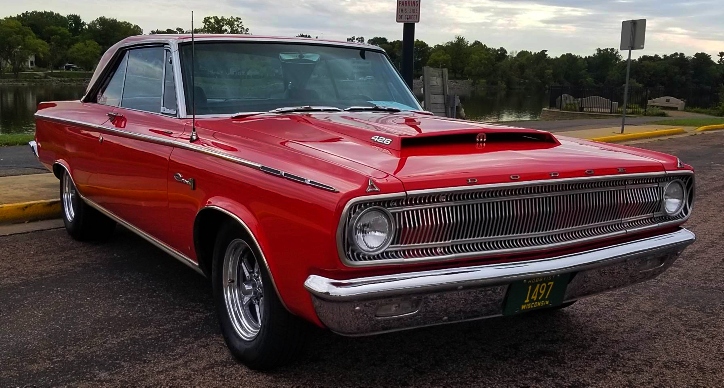 The engine had some leaks, and when he pulled it Jeff faced few more things that needed to be fixed. Naturally, the few repairs turned into pretty much full drvetrain rebuild. In this post we are going to take a look at all the mods Carcy did to his 1965 Dodge Coronet 500, and his future plans for the Mopar.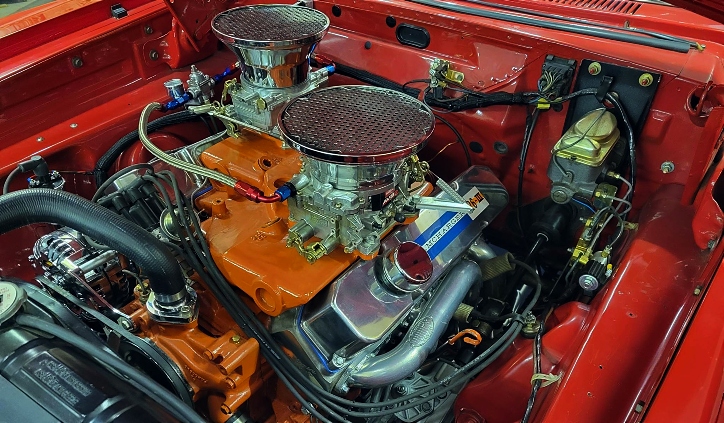 Starting with the 1965 Dodge Coronet engine, the 413 is now bored and dressed with ported Edelbrock heads, Max Wedge intake topped with 650 CFM carbs, roller rockers, and solid roller .570/.576 lift cam to produce 550+ horsepower. Doug's coated headers are connected to 3-inch polished stainless exhaust.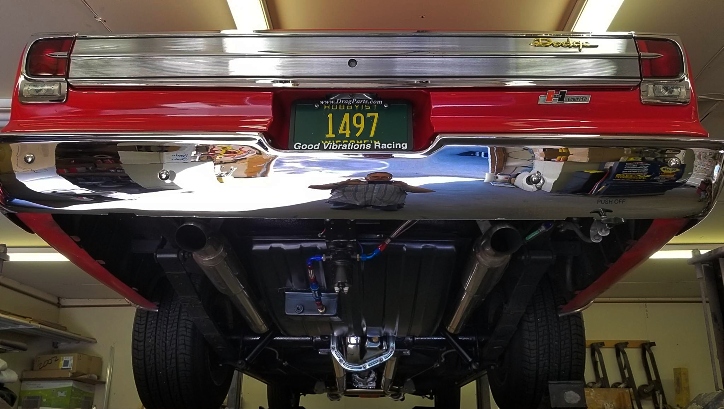 The power is sent through the factory 4-speed rebuilt by a friend of Carcy's and narrowed Dana 60 rear with 4.10 gears. Further upgrades done to the Dodge Coronet drivetrain are McLeod twin disk clutch and Gear Vendors overdrive.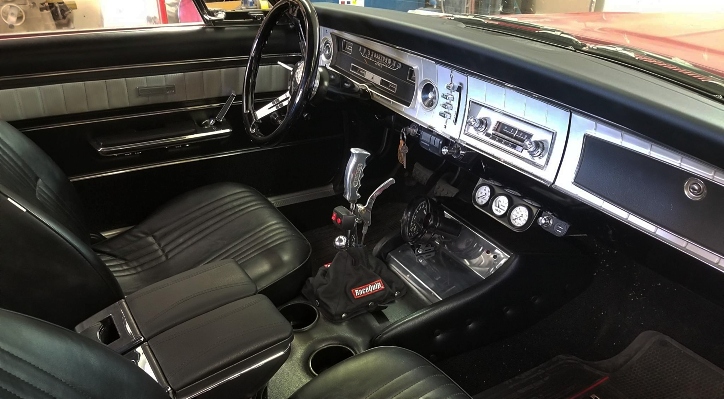 Jeff installed a Hurst Ram Rod shifter with custom handle, lever, and center console. Added a 20:1 manual steering box, 1-wire alternator, FBO ignition, new fuel system and gas tank with a sump, and relocated the battery to the trunk.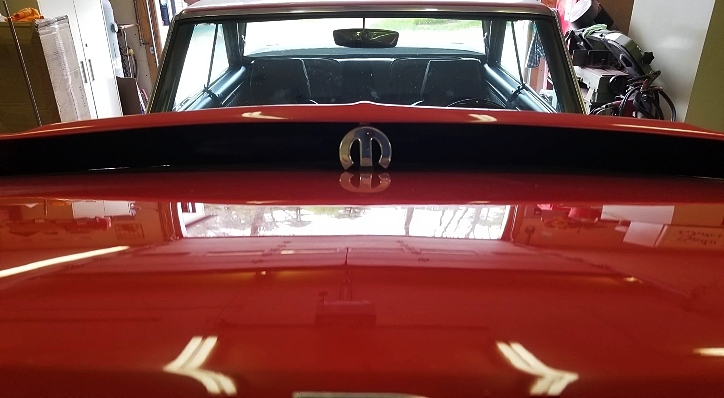 Super stock springs and Billet Specialties 15×6 and 15×10 wheels are giving the 1965 Dodge Coronet 500 a great stance. LED headlights, super stock grille treatment and the Mopar "M" supporting the hood scoop are a nice touch.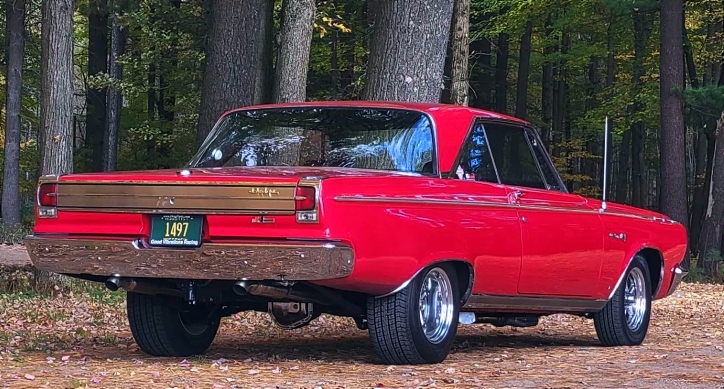 Carcy shares that he will soon do a new wilder paint to achieve a cool old school drag car appearance. He is also currently building a 528 cube RB engine for more torque as he loves shredding the tires of his 1965 Dodge Coronet.
You May Also Like Terry's 1966 Dodge Coronet 500 Story