I really love the "Bumble Bee Wings" as they make the 1970 Dodge Coronet stand out from the other B-body Mopars produced in that era. Check out the video I put together for Dave Mac's beautiful Super Bee and read more about it below.
After owning several SRT's and a Hellcat, Dave was on a hunt for reasonably affordable B-body Mopar. When he came across this 1970 Dodge Coronet Super Bee, Dave was fascinated by the rare color combo, and decided that is going to be the one.
The 1970 Dodge Super Bee spent most of its life in North Carolina and was partially restored in 2018. Dave purchased it in 2020, but when the Mopar arrived in Texas it would not even run off the transport truck. I am sure many of you can relate.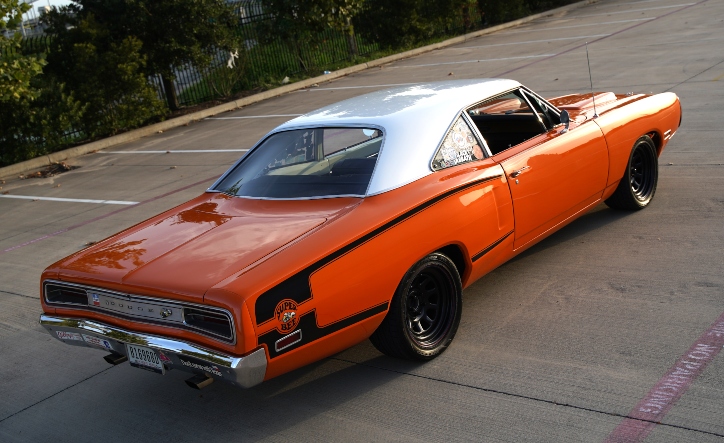 Few months later, with plenty of help from friends, and thousands of dollars spent on wiring and mechanical, the 1970 Super Bee became a fairly reliable driver. Driving it when the weather permits, Dave has put 5,000 miles on the clock ever since.
I really enjoy driving the Super Bee. People constantly flag me down for pictures or to talk about it, and I'm always happy to oblige.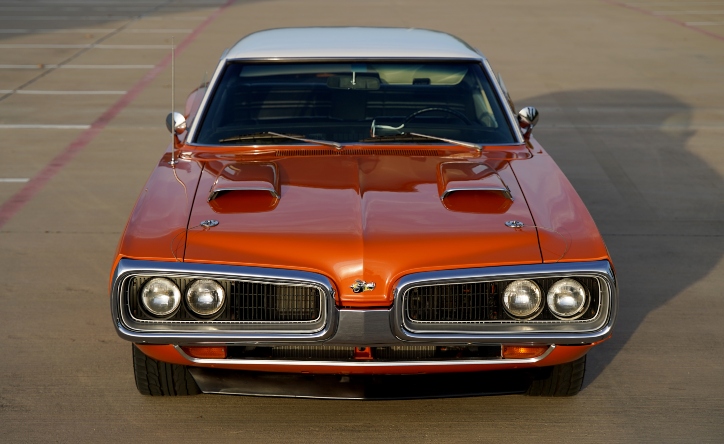 Dave's 1970 Dodge Coronet Super Bee is a WM21 car also known as a Coupe or "Post" car, as it has a solid B-pillar. Wearing one of the Chrysler's High Impact colors (Go Mango EK2), the Mopar has a very rare (EW1 White) top to go along with it.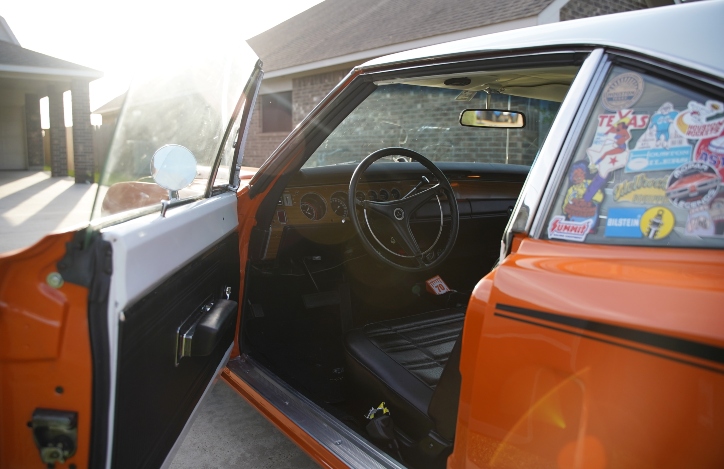 The 1970 Dodge Coronet Super Bee sports a 383 Big Block that came with Mopar Performance 509 Purple cam, and is mated to a 727 TorqueFlite. Dave added Edelbrock intake, 650 CFM carb and Hedman Headers with Dynomax Super Turbo mufflers.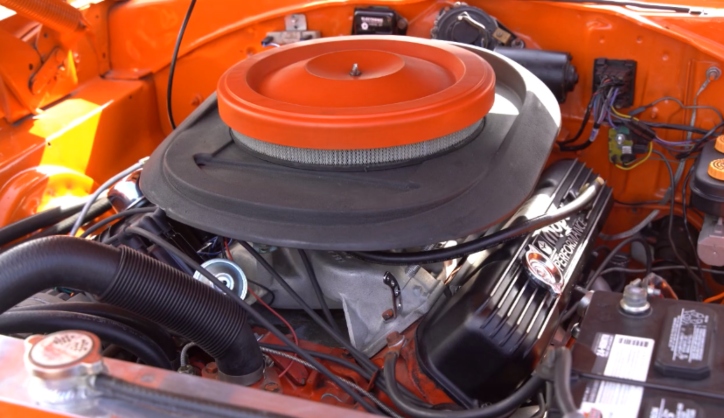 Did You See the Story of Geoff Rudings 1970 Plymouth GTX?