Being one of only seven 2-door coupes factory painted in FM3 Panther Pink, Jason Tillman's 1970 Dodge Coronet Super Bee is a very rare Mopar powered by a healthy 383 Magnum engine mounted to a 4-speed manual. But the "Pink Bee" also has quite a story. Check out the video and read more below!
Jason Tillman's Panther Pink Dodge Coronet Super Bee has come off the production line in February of 1970 equipped with some very cool options like the hood pins, Go wing, White C-stripes, N96 Ram Charger hood and Hurst pistol grip shifter. Jason's Father has purchased it from a friend back in 1979 for the ridiculous $25 (Jason still keeps the receipt) and the "Pink Bee"has been part of the family ever since.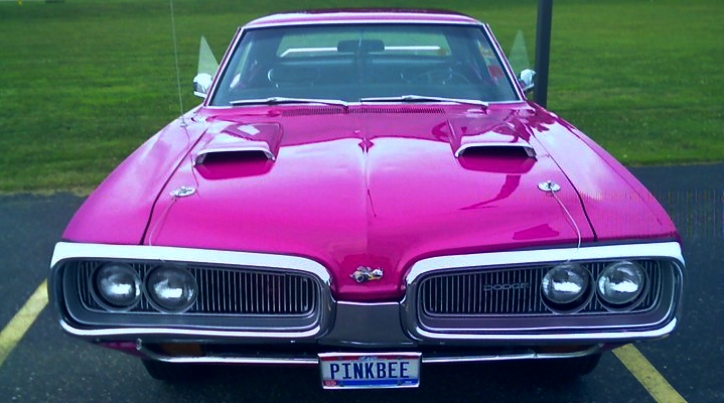 Jason started to work on the 1970 Dodge Super Bee at the age of 15 and once he got it up and running the "Pink Bee" became his high school ride, how cool is that? After a while the Mopar ended up parked in their driveway where it spent about 10 years of its life. In 1993 Jason and his Dad stripped the muscle car to bare metal and had it repainted in its factory original FM3 Panther Pink.
Unfortunately, shortly after that Jason's Dad passed away, but the 1970 Dodge Super Bee keeps the memory of him and the time Father and Son spent together alive. Surely the "Pink Bee" is far from a show stopper, but Jason loves it and drives quite often. "I hope one of my three kids or all of them will continue to cherish it after I'm gone" – shared Jason with us at the end.
Don't Miss Kurt's Plum Crazy 1970 Dodge Charger Story