Not long ago we featured a quick video of Jay Breitmaier's Pro Street 1971 Chevy Camaro from a car show in Chattanooga, Tennessee. I was really impressed with this show stopping beast and wanted to know more about it.
Then our friend Abel Garza III, whose Blown Big Block '70 Camaro we featured about 12 months ago (link at the bottom) happened to be Jay's friend and we got in touch. Check out the video I put together and read more below.
Jay bought the 1971 Chevy Camaro a little over 3 years ago as a turn key car, but like any gearhead he wanted to do few more things to make it the way he likes it. He loved the paint and trim and enhanced it further by powder coating all the trim in Black (previously wrapped vinyl). In fact the Pro Street Camaro has won Best Paint awards at various car shows including the Super Chevy in New England and was featured on Velocity.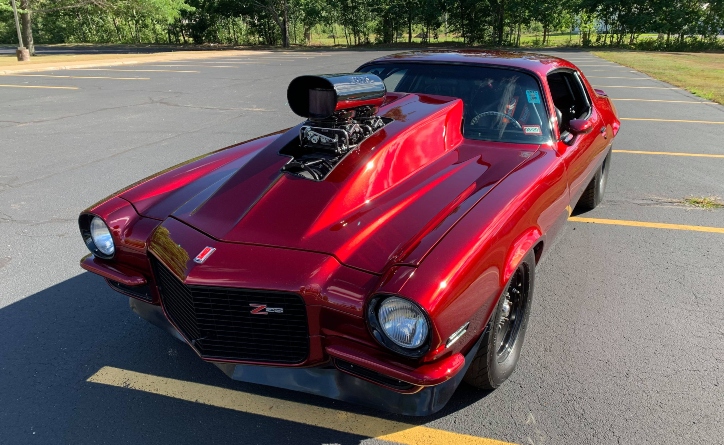 In case you're not a fan of Red muscle cars, the 10-71 High Helix Billet supercharger recently added by Jay with twin 1050's sitting on top will certainly get your attention. The 565 cube Big Dart M Block fitted in the 1971 Camaro engine bay makes just under 1,000 rear wheel horsepower on a conservative street tune (93 octane) and if turned up you're looking at 1,200hp. Custom 4″ exhaust with Magnaflow race mufflers make the V8 sounds great.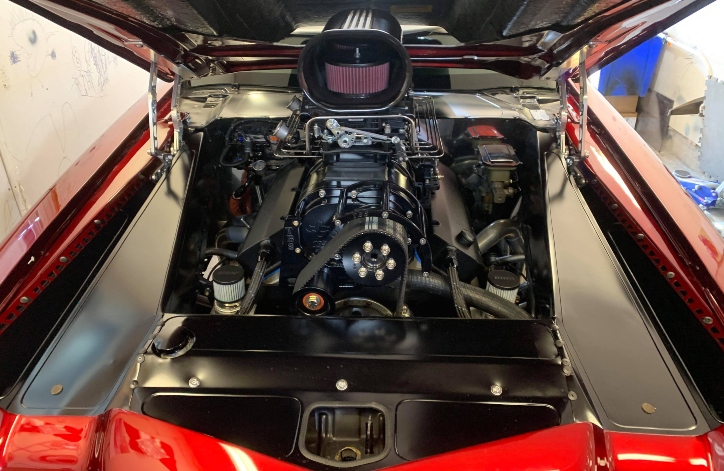 Jay also went through the Rossler Turbo 400 transmission and had it rebuilt at Action Trans in Milford, New Hampshire using Coan Engineering billet 6-bolt converter and billet valve body with brake. The Pro Street Chevy Camaro has a Dana 60 rear end, axle and spool package from Moser and sits on Sanders Bead Lock rims wrapped in 33×22.5×15 Mickey Thompson tires.
Unfortunately we couldn't get Jay to do a full pass with the new set up as he was still trying to figure out the car, his Son was leaving for the Air Force and he had more family business to take care of. The 1971 Camaro certainly has great potential and I'm hoping to get some drag racing videos from Jay in near future.
Check Out Abel's Pro Street Chevy Camaro Build Story