Owner of this Blown 540 powered 1970 Chevy Camaro a.k.a "Bad Attitude" for 30 years, Abel Garza III's Pro Street build story starts way back in the mid 80's. Check out the video I put together for Abel's beast and read more below.
Abel was only 15 years old when his Father took him to go and see a similar Yellow '70 Camaro which was supposed to be his first car. The bowtie had a flat cam, so they didn't lock the deal, but Abel fell in love with the Corvette style tail lights and bumpers. The next time Abel comes across a 1970 Chevy Camaro was in January of 1990 when he was transitioning from Army active duty to reserves.
"I was at a gas station and the car that I currently own pulled in. It was Primer Gray with a Brown hood and had a bungee cord holding the trunk down, no carpet, no lower dash, but it was a running 1970 Camaro which at that time was my dream car. I was 20 years old. I made him an offer, he took it and it's been with me ever since."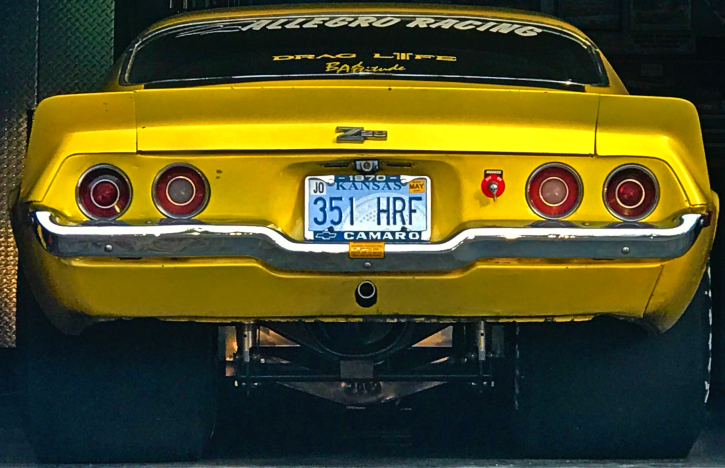 At first Abel thought he would restore the Chevy Camaro back to original, attend some shows and win some trophies, but his best friend suggested they should take it to the drag strip and see what it will do.
On July 4 1992 Abel won the street class at Alamo Dragway in San Antonio, TX and got hooked. From the 350 LT1 he went to sprayed 468 BBC and then to the current 540 Merlin lll Short Block with Ohio crank and rods, JE Pistons, Brodix BB3 extra cylinder heads, solid roller Comp Cam and a B&M 420 Mega Blower.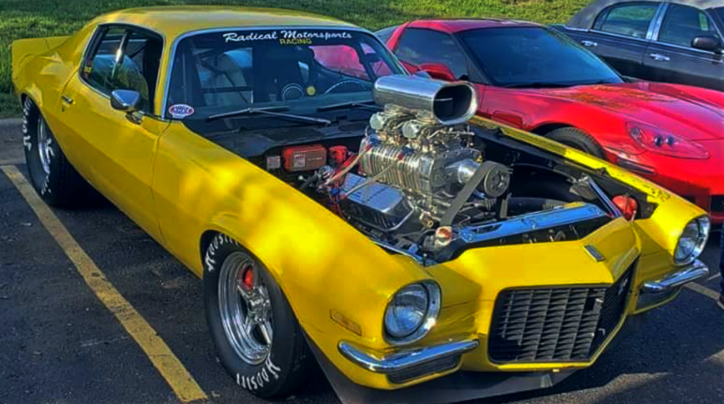 The last time Abel drag raced his "Bad Attitude" Camaro pro street beast it was producing 860hp to the flywheel on 11psi runing on pump gas and it was a consistent mid 9-second car. Now with a new camshaft and 13psi the motor kicks in 1062hp to the flywheel and 850 horses to the tires.
The power is sent through Turbo 400 fully built scatter shield reverse manual valve body with a Hughes 4500 stall converter, and a fabricated 9 inch with a full spool and 4.11 gears. Did I mention it has power steering and runs dirt track tires at the back?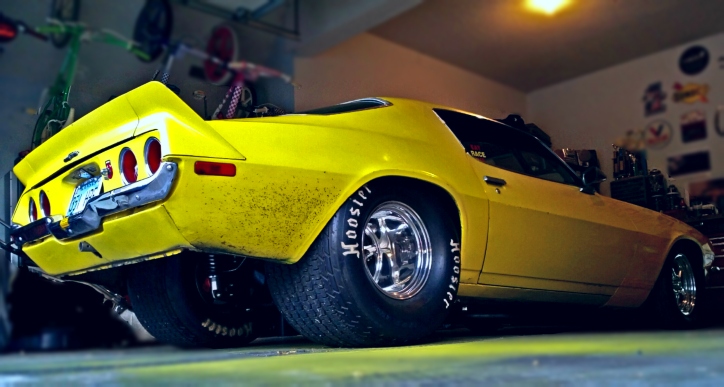 In the past when Abel used to race quite often he won 23 events mainly in the street legal class. Now he takes his Blown Pro Street 1970 Camaro to the strip just few times a year to do some grudge racing or test and tunes for fun.
While Abel is no longer drag racing as often, he still have plans for the "Bad Attitude" Camaro. Last repainted in '92 he will take her to the shop this winter and with the extra 200hp recently added he wants to run the 1/4 mile in 8-seonds.
Did You See Chris German's Pro Touring '70 Chevy Camaro Story?