Owner of the American Muscle Rod Shop based in Cleveland, TN, Chris German is not just a huge fan of Pro Touring muscle cars, but a builder of many as well. It's a real pleasure for us to feature the story of Chris German's own toy – the Delirious 1970 Chevy Camaro.
Check out the video I put together for him and read more on the build below.
Running a successful business has a price, although Chris purchased the 1970 Chevy Camaro way back in 1985, he didn't get to work on it for almost 30 years, as customers always came first. To have your customers satisfied you need to pay great attention to details while building their cars. But Chris took a different approach with his Delirious Pro Touring Camaro. He didn't care much about the looks, Chris wanted a car that offers comfort for the long trips to Autocross events and great performance once he gets there.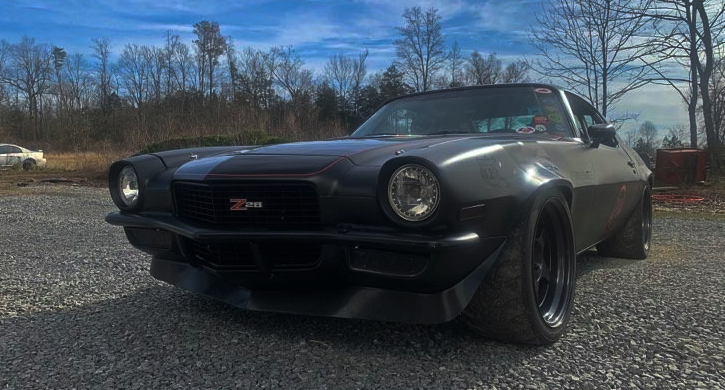 Although it was drag raced in the late 70's the body was rust free and after straightening the sheetmetal Butch Phillips gave the Delirious Camaro a full black out treatment. The racing style interior features aluminum Kirkey seat for the driver and Recaro on his right with G-Force harnesses, American Muscle fabbed dash with set of Autometer gauges, lightweight steering wheel and Hurst shifter. Chris has also installed a 1500 watts audio system, A/C and cup holders to enjoy the long trips.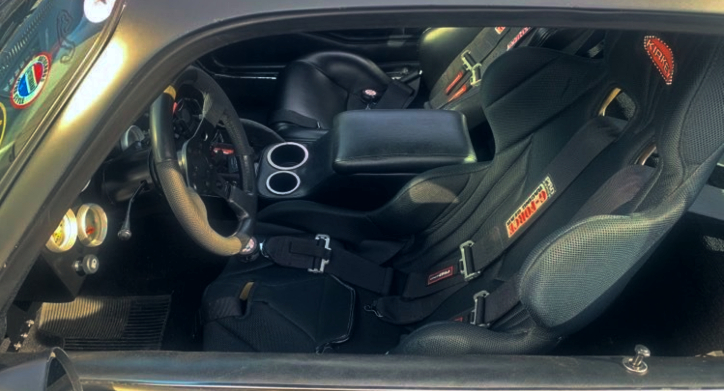 Fabricating most of the suspension components in his own shop, Chris didn't compromise so the Pro Touring 1970 Chevy Camaro can go fast around the corners. The car has a Detroit Speed subframe connectors and a six-point roll cage, it sits on QA1 double adjustable shocks all the way around and spins 18″ Formula 43 wheels wrapped in 315 wide front tires and 335 on the back. To make sure Delirious can stop as quick as it accelerates, Chris has Wilwood brakes with six piston calipers on the front and four piston at the rear.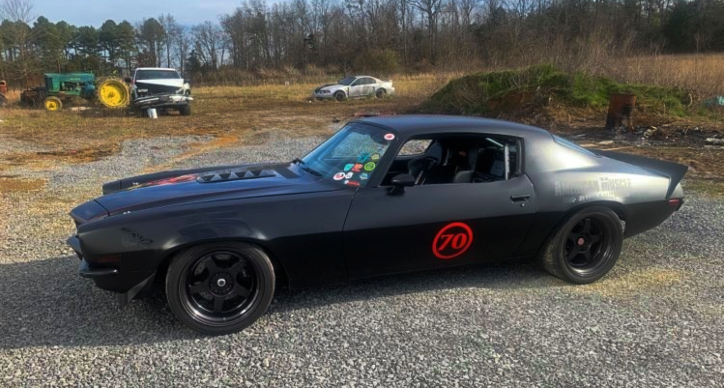 The Delirious 1970 Camaro sports a Lingenfelter LS3 Stroker motor pushing 457 horsepower to the wheels controlled by Tremec 6-speed manual transmission built by American Powertrain and 9-inch Grand National full floater rear end. The menacing sound of Chris German's Pro Touring Chevy Camaro is achieved with a combination of Kooks headers, Magnaflow mufflers and electric cutouts.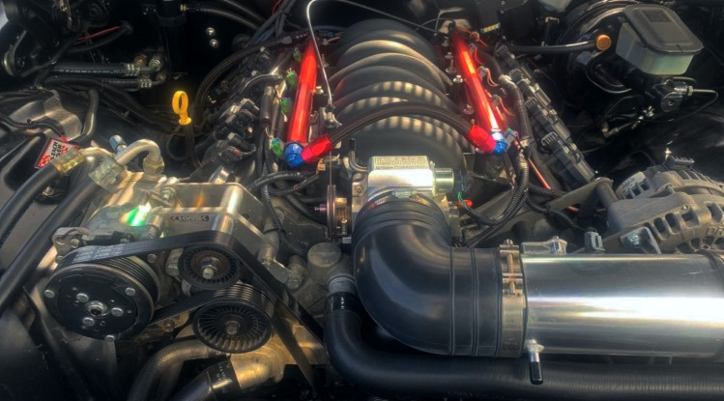 Did You See Joe's Blown Dual Quad 468 GTO Story?