This 1970 Chevy Chevelle SS was purchased by Shawn White not long ago from Arizona as a small tire street/strip car. During the years Shawn has owned a '66 Chevelle L78 Super Sport, that he was scared to drive as it was highly original. Later on he drove a '67 Malibu and Big Block 4-speed '72 Chevelle, but although a passionate Chevy guy, Shawn had to wait for years until he was able to get to another muscle car – this 1970 Chevelle SS. Check out the video I put together for him and read more below.
Now that he is doing better financially and this 1970 Chevy Chevelle SS was already built he decided instead of restoring it back to original he would go all the way and build his dream pro street machine. Shawn ordered up a Chris Alston Battle Cruiser back half non welded kit, so him and his friend Brandon who was helping him could move the frame rails wherever they wanted.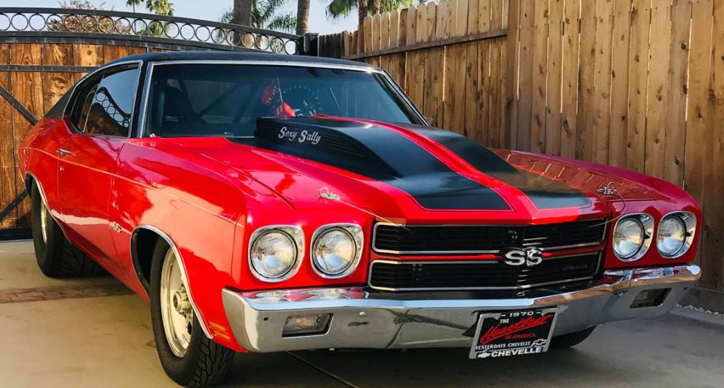 Then the 1970 Chevy Chevelle SS got the Weld Racing wheels wrapped in giant 33x22x15 Mickey Thompson's, a new 8.50 certified roll cage and Shawn's favorite Kilduff Machine lightning rod shifter for the built TH400 tranny. Now he wanted to replace the 496 Stroker with a Big Block engine specially designed for him by a world class builder. Once he met Frank Beck of Beck Racing Engines and spoke with him for a while, Shawn already knew he is the man.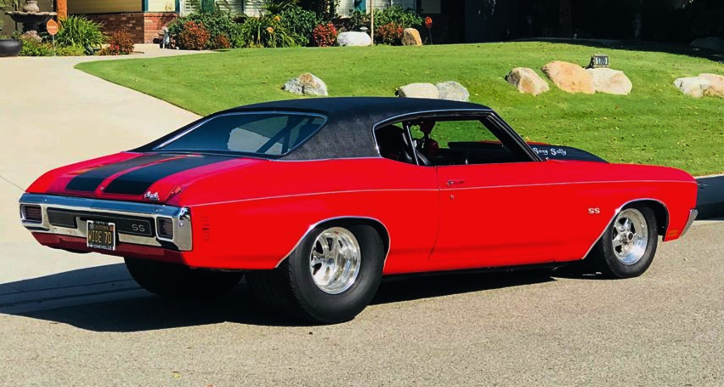 Working with Shawn every step of the way to built this incredible motor, Frank even became a good friend of his. They went with a Dart M Big Block 565ci with Dart Pro 1 heads, Scat crank, custom grind Bullet cam and all of Frank's custom porting to achieve this high compression "street strip" setup. The Pro Street 1970 Chevelle SS runs on VP C12 Racing fuel and Frank has tuned it on his dyno to kick in around 900hp on the engine (it has a 250 shot on top).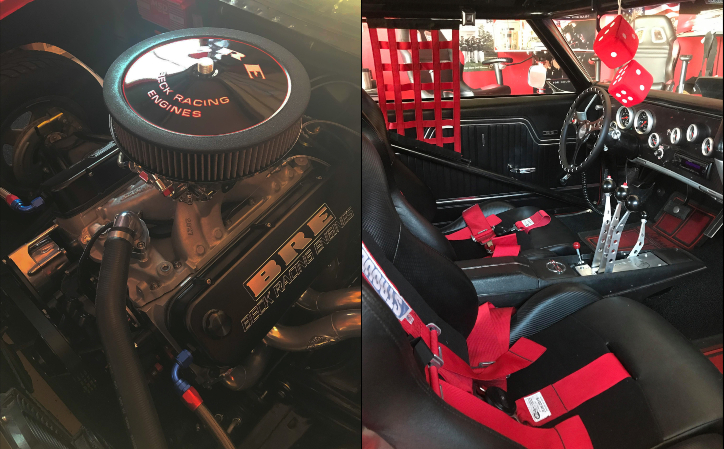 That's pretty much what Shawn White shared with us about his awesome 565 Big Block powered 1970 Chevy Chevelle Pro Street. He has invested money and time to build his dream ride, enjoys driving it and has no plans to race it as he doesn't have anything to prove and the last thing he wants is putting it into a wall. Last but not least Shawn is very thankful to his wife Trina for all the support and for coming up with the name "Sexy Sally"
Did You See Biney's 468 Big Block Pro Street Chevy Biscayne Story?