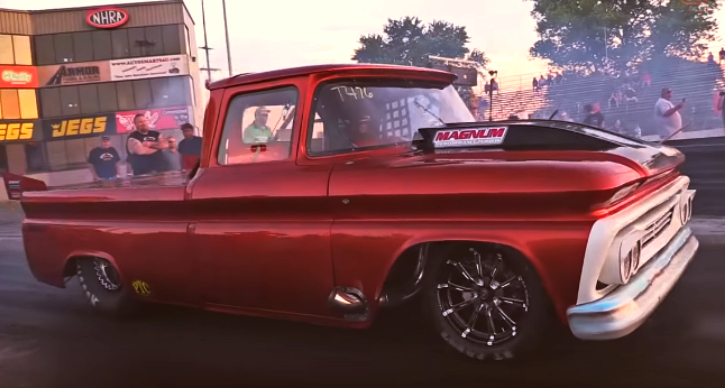 The Street Car Takeover drag racing events always attract some wicked no-prep machines, but this 1960 Chevy C10 a.k.a "HillBilly Deluxe" is something you just have to see. I mean have you seen a nearly 70-year old short bed pick up truck on its bumper before?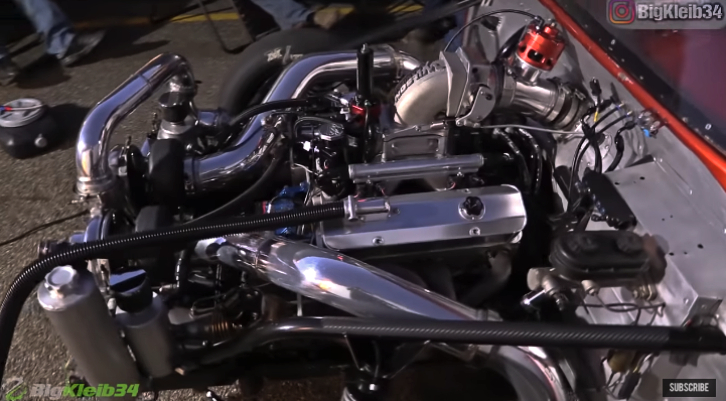 Apart of the front clip and the bed sides the "HillBilly Deluxe" 1960 Chevrolet C10 has all steel body, it packs a 1st Gen Small Block Chevy V8 boosted with a set of air-to-water intercooled 88mm Magnum turbos. The owner estimates the power at about 1500hp and controls it with Powerglide tranny.
Check out BigKleib34's video to see this wicked 1960 Chevy C10 in action and smack the Like!
---
Did You See the Blown 496 Big Block Chevy G10 Boogy Van Yet?
---