Biney Lawhorne is a humble old school hot rodder. Blessed with the support of his family, he can own and enjoy this 468 Big Block powered 1960 Chevy Biscayne. We have been talking about his car story for a while, and it is finally here. Check out the video I put together for Biney's hot rod and read more below.
The 1960 Biscayne Story
The Chevy Biscayne story started with my youngest brother. He had a 468 Big Block '68 Camaro with similar set up. Sadly he passed away in 2009. About 12 months later my oldest son was telling me about a website called Racing Junk and how he thought I should buy another hot rod (previously owned a '54 Sedan Delivery). I looked at my wife and she was OK with it. She said it was time.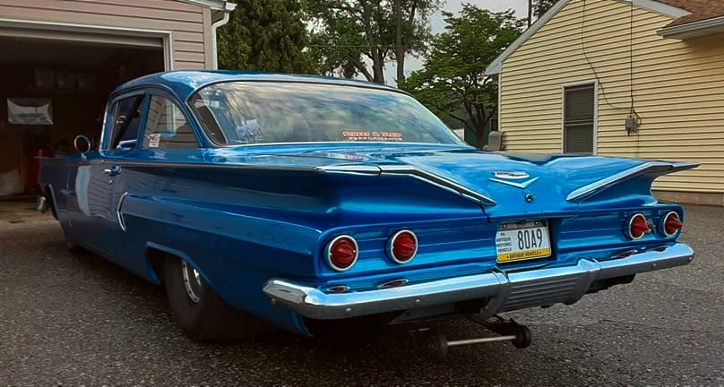 I started looking on Racing Junk and found this 1960 Chevy Biscayne Pro Street in Wisconsin, originally from Indiana. Fitted with 468 Big Block Chevy engine with Weiand Team G intake and Holley 850 Double Pumper, and connected to Turbo 400 transmission and 9-inch rear. All steel body apart of the fiber glass hood, 8-point roll cage, 4-link rear suspension and full tubs with 32×17.50×15 tires.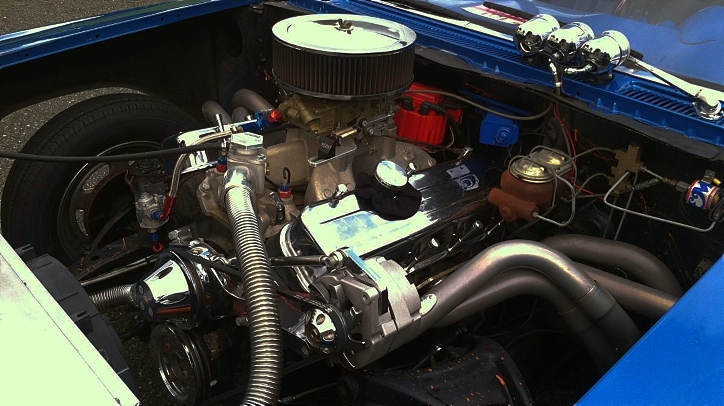 ---
I just knew I had to buy this car. It was like a tribute to my brother. My sister had his racing helmet and I asked her for it. I put it on the driver seat at all the shows I go to. 
---
The Weld Racing Prostar wheels are the only upgrade I have done to my 1960 Chevy Biscayne. I do not know who built it, but this is the way I would have done it. I don't race it. I just drive it to car shows. The looks I get from people along the street and when I pull into a show are enough for me. Don't know the horsepower as I never had it on a dyno. For as big and heavy as the car is, it has plenty of go.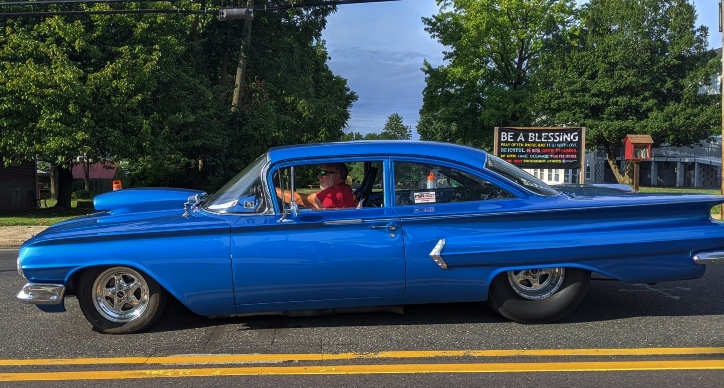 Did You See Jim's Real Fine Dual Quad 409 Chevy Impala Story?