It was a month ago when I published the story of Aaron Dodsworth's Turquoise '70 Monte Carlo. Now it is time to show you his Classic Copper 1971 Chevrolet Monte Carlo SS 454. Aaron shares it was a love from first sight, and looking at all the photos he sent me I understand why. Enjoy this beautiful classic and read the story told by Aaron.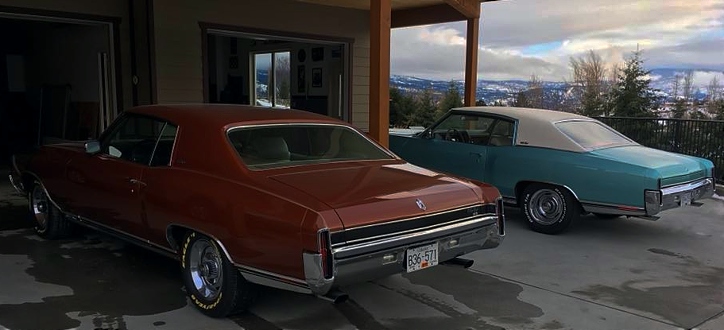 From the first time I saw this Classic Copper 1971 Monte Carlo SS 454, owned by a fellow First Generation Monte Carlo Club member, at the 2006 Western Meet, I wanted it. I certainly could not afford something like it at the time and was happy with my 1970 Monte Carlo which I had for 10 years already. Even my wife was taken with its beauty.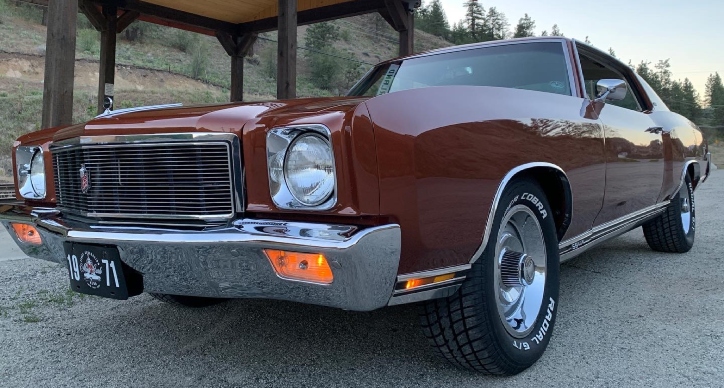 Stepping back to 1996 when I purchased my Turquoise 1970 I knew very little about this generation of body style at the time. Through my research of the first generation Chevy Monte Carlo I came across a photo of a 1971 SS 454 and really liked all the details of the grille and the blacked out panel on the rear. I hoped that some day I'd own a 1971 SS.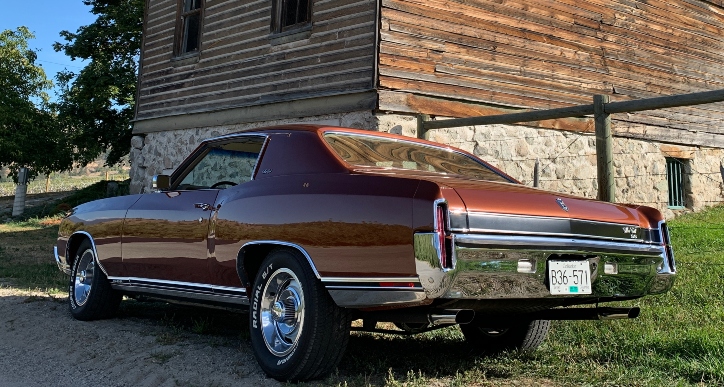 In 2013 I came across a Red '71 Monte Carlo SS 454 locally and we purchased it while still hanging on to my '70 in the process. It was a good opportunity at the time to own a very nice '71 SS which is not something that you come across often. Things were tight to be able to afford it but my wife was supportive of the idea.
The car had under 100,000 miles and well documented but it never felt like it was the car I truly wanted. We had some fun with it, attended three FGMCC Western Meets and drove it to work for a period of time adding 7,000 miles to the odometer in three years.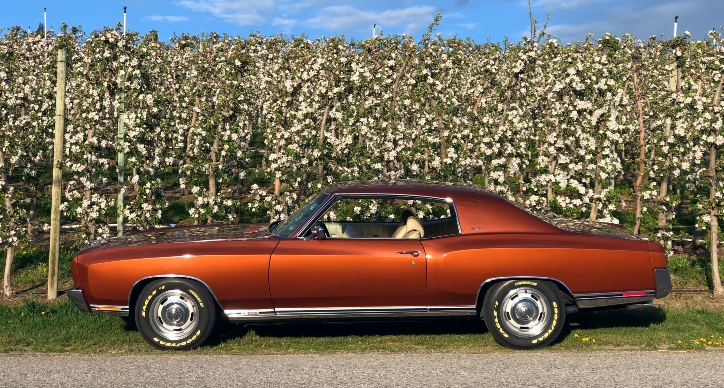 I was at a local car show with the Red '71 in June of 2016 when the idea popped in my head that I could possibly afford to buy the Classic Copper Chevrolet Monte Carlo SS 454. I knew that the owner had considered selling it to other club members in recent years but it never sold and was never advertised for sale.
I sent a text to him while I was at the car show that day and it got the discussion going. I also brought up the idea with my wife that evening stating "what would you think about buying the Copper 71 SS 454?" She responded excitedly with "Is that the one with the yellow letter tires!?" Needless to say, she was on board.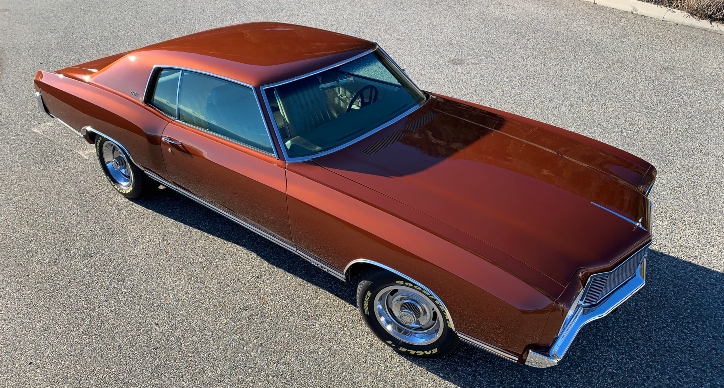 If it was any other Chevy Monte Carlo she would not have been excited but she's always thought the Copper one was striking. I found a buyer fairly quickly for the Red '71 SS as I knew an FGMCC member who was looking for a nice original big block car. The Red one went to its new owner in early August. A couple weeks later my Dad and I made the 450-mile drive to Alberta to pick up the 1971 Monte Carlo SS 454 car and had some good father-son time.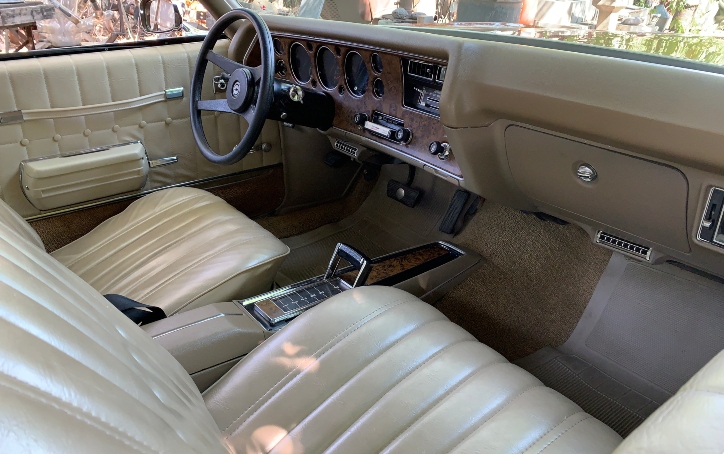 The car had 72,000 miles on it with Classic Copper paint and Sandalwood bucket seat interior. Other factory options include center console, 8-track player, rally wheels, air conditioning and sport steering wheel. This 1971 Monte Carlo didn't have a frame off restoration but was certainly well looked after and nicely restored. It had only been driven roughly 5,000 miles in the last 15 years.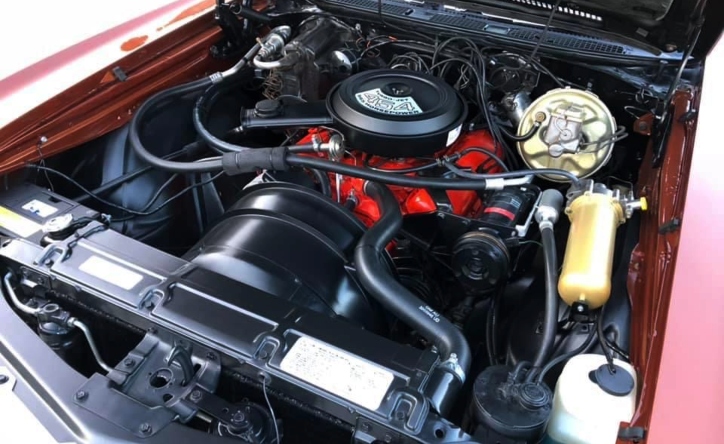 On the way home it felt great to get behind the wheel of the car l wanted for over 10 years but never thought I'd own. We drove through the Canadian Rocky Mountains and took advantage of some photo opportunities along the way.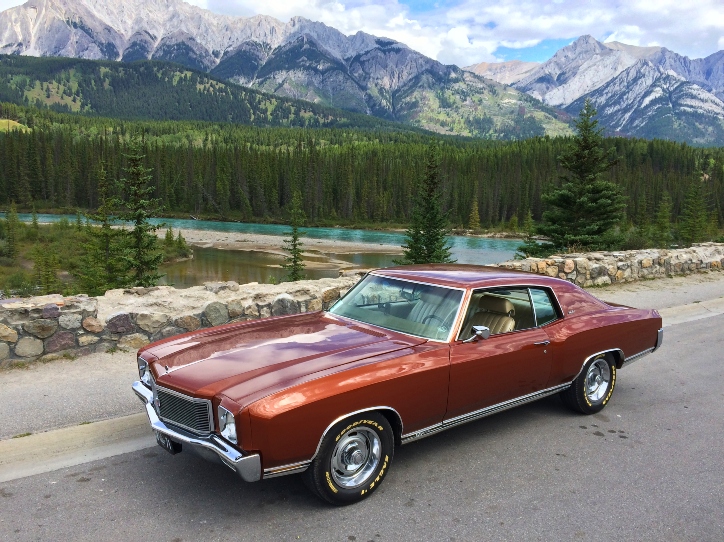 With the 2016 Western Meet in California coming in just four short weeks I had to get it ready for the 2,000-mile round trip. We had a fun drive along the Oregon and California coast with fellow club members and quickly made the car our own with great memories. Over the past 6 years we have added over 10,000 miles to the Copper 1971 Chevy Monte Carlo SS odometer traveling throughout the Western US and Canada as well as regular cruising the local beaches.
You May Also Like the Story of Roland's 1971 Chevrolet Camaro