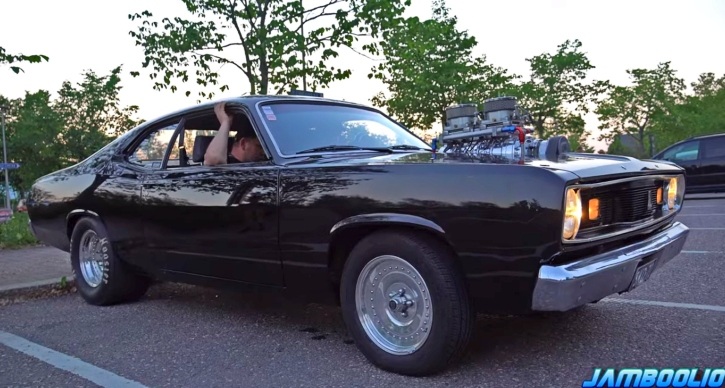 As I have mentioned multiple times, the level and purity of interest in American muscle cars in the Scandinavian countries truly amazes me. These guys keep their rides as clean and old school as it gets with this 1970 Plymouth Duster being a typical example.
Laser straight A-body, Centerlines' wrapped in fat Hoosier's at the back and massive blower on top of the 340 small block, this Mopar is all business. I was hoping that the guy will step on it at the end of the video, but then they showed the cops on the left.
Either way, I hope you will enjoy Jamboolio's video of this Blown 1970 Plymouth Duster.
Did You See Rick's Plymouth Duster 512 Stroker Build Story?