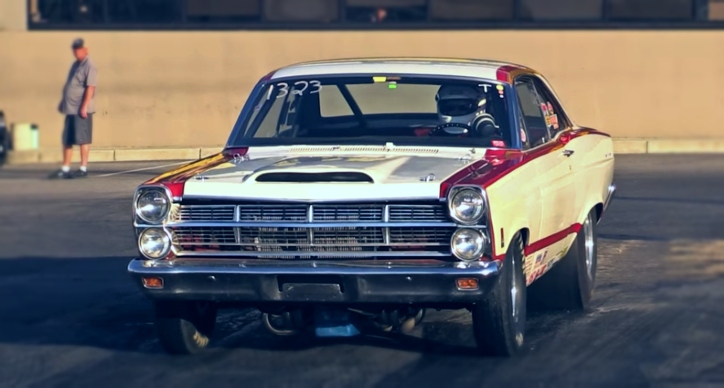 Here we are again at National Trail Raceway for some 1/4 mile action brought to you by RPM Army. This time we have a rowdy Ford Fairlane making an appearance during the Wednesday Night Drags event. It slowed down during the first pass resulting in a 13-seconds run, but then it scored 11.2 secs at 123mph. It's not the fastest drag car in the world, but it's always a treat to watch these old school V8 machines running down the track.
Check out the video to see the Ford Fairlane in action and Smack the Like!
---
Did You See the Wild Twin Turbo 427 Ford Fairlane Drag Racing Video?
---